120+ Small Tattoos for Men: Ideas and Designs
publish time:
You want to be inked, then. A small tattoo is an excellent choice to keep in mind whether you're starting or expanding your collection. A stand-alone tattoo is a terrific method to display a single design, even for the man who often chooses a sleeve. This is evidence that choosing something a bit smaller is beneficial. For males who enjoy small tattoos, we've chosen the most fantastic designs.
In the realm of tattoos, sometimes small designs can convey the deepest meanings. As you contemplate which design resonates with your personality, Neartattoos invites you to explore the world of small temporary tattoos. Our collection is crafted with attention to detail, offering real looking temporary tattoos that closely mirror the real deal. Before you make a permanent mark, our realistic temporary tattoos provide a gentle and authentic experience, allowing you to find that perfect design that speaks volumes. After all, it's the journey of exploration that truly makes the art of tattooing so personal and profound.
Small Tattoo Ideas
Small Hand Tattoos
A small tattoo looks best on the hand. While they look fantastic, they are prone to fade and blow out rapidly when you first get them done. It follows that the ink will thicken. Usually, this occurs due to the hand tattoo being affected by the time our hands spend in the water. By all means, complete it if you have your heart set on this spot. However, have this information in mind and perhaps discuss it with your artist before you get it done.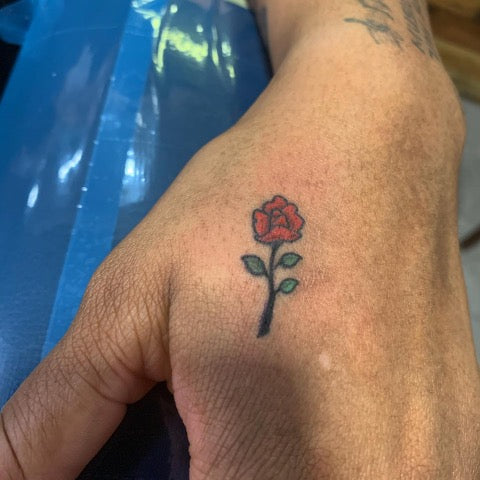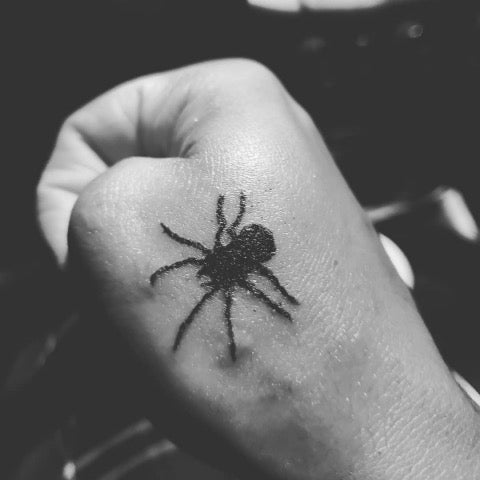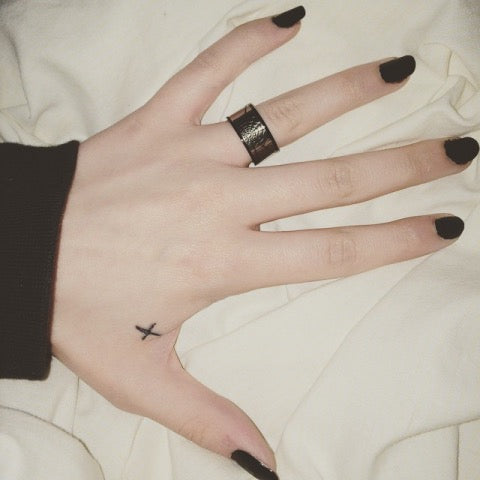 Small Chest Tattoos
While many men believe that a large chest tattoo is the most excellent choice for this location, a small, short tattoo might look even better. A massive chest piece will tie everything together and look fantastic if you intend to build the tattoo down your arms; otherwise, always go small.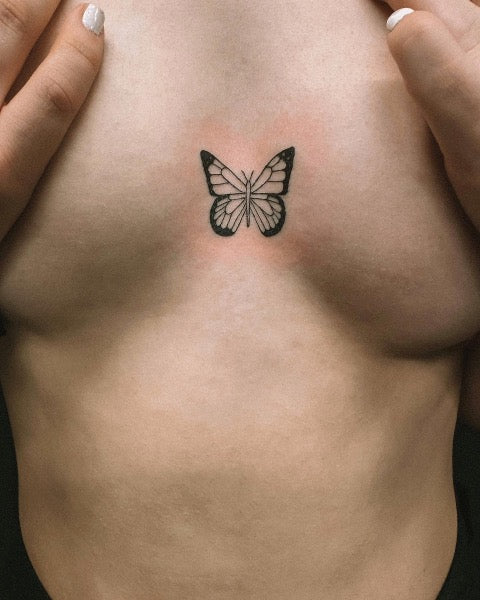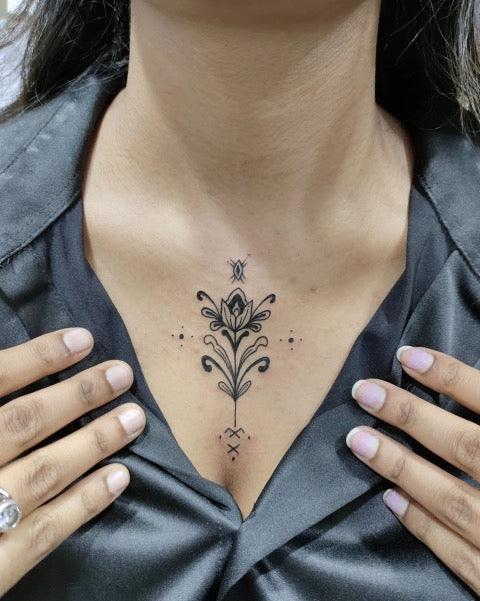 Small Wrist Tattoos
You should choose a smaller design if you want a tattoo on your wrist. Since the wrist is a lovely, flat section of flesh, many different patterns will work well here. Whether it's your first tattoo, it's an excellent place to start to see if you like it and decide if you want more.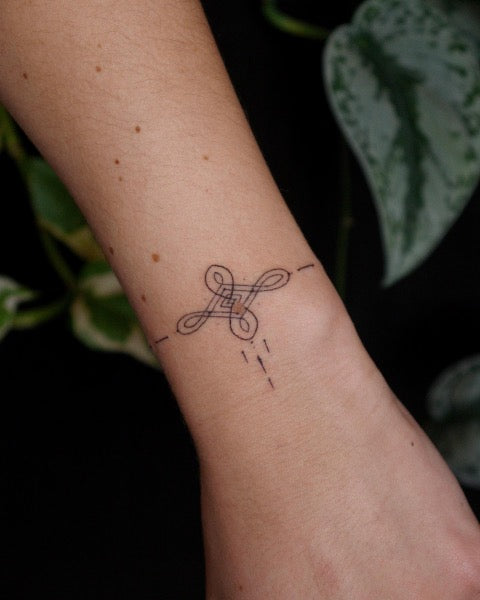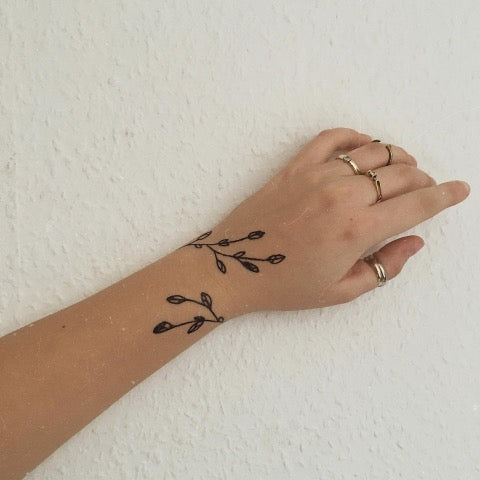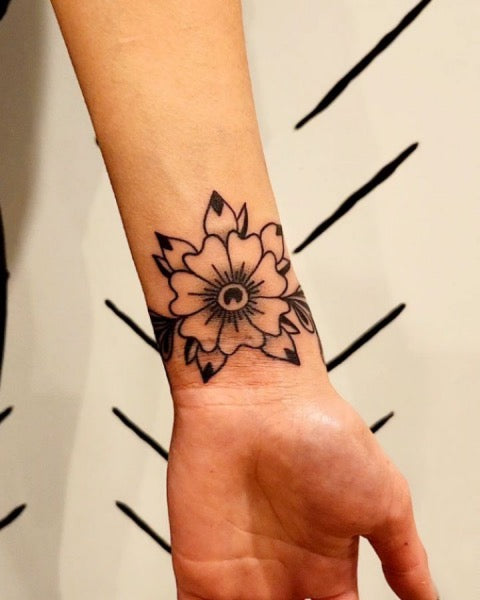 Small Arm Tattoos
Consider the optimal location for the tattoo based on its size and length. You might consider positioning it at the very top of the arm if it is small. Otherwise, another ideal spot is slightly above your elbow on the back of your arm. A smack dab in the center of the component will look fantastic if the pattern has some length. You want to avoid winding up with a tattoo on your arm that appears out of place, so you should be careful when choosing where you want it to go.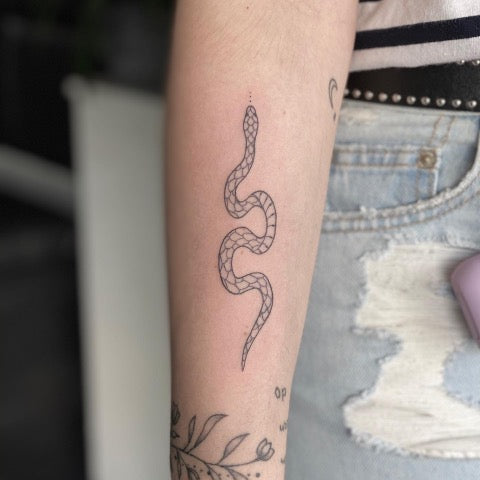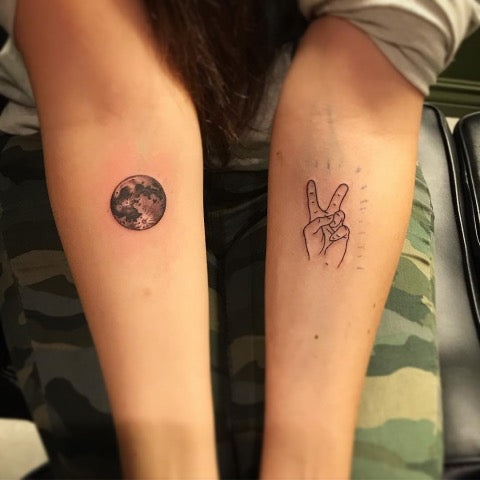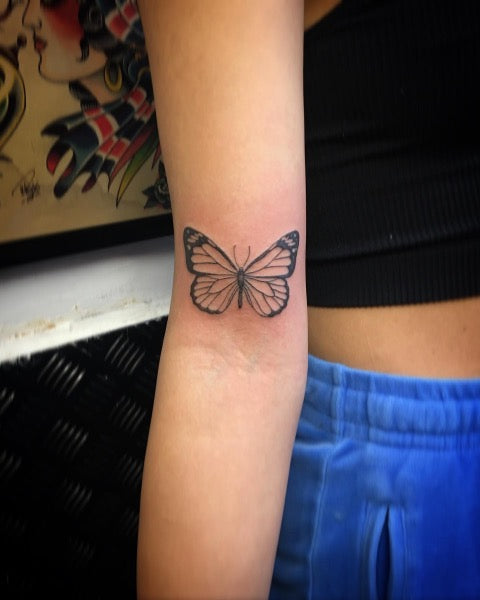 Small Forearm Tattoo
A small forearm tattoo design would look fantastic on your forearm. Additionally, there are many options due to the size of the surface. It's a suitable location for a long script that won't only fit around your wrist. Alternatively, you might choose a stylish shape or pattern that rests just below where your arm bends.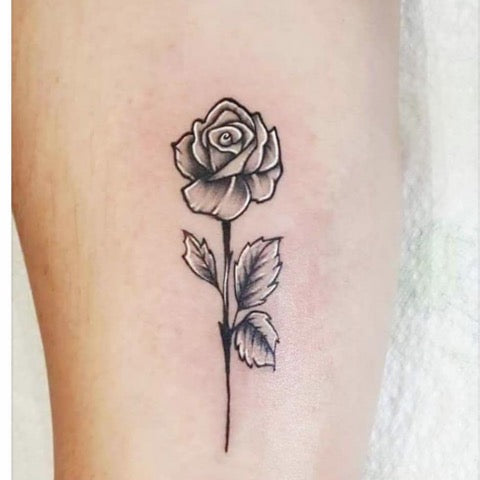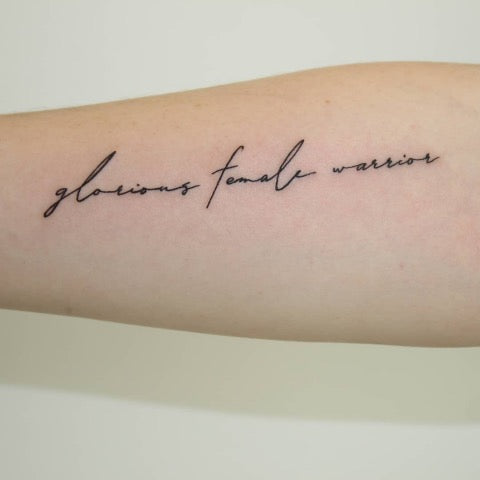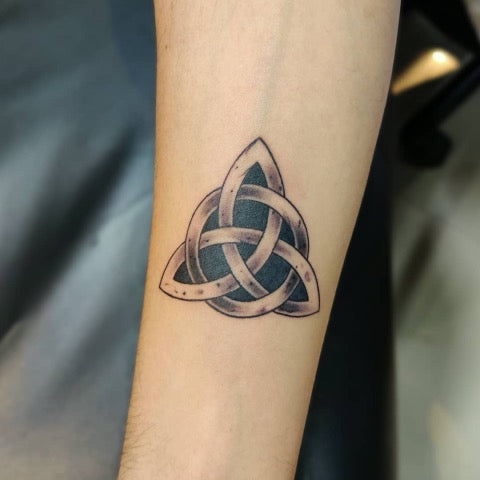 Small Back Tattoos
If you only want a small tattoo, stick it to the upper back. An excellent spot is either the middle or the side of the back. Though bear in mind that you want it to be focused no matter what you decide. By doing so, you should place it either along your spine or directly between your shoulder and neck.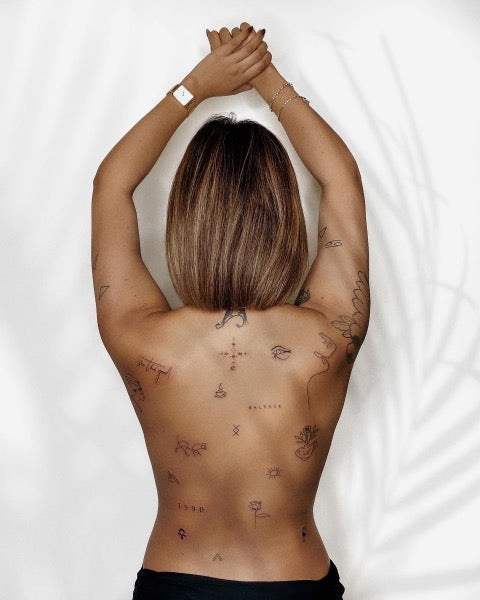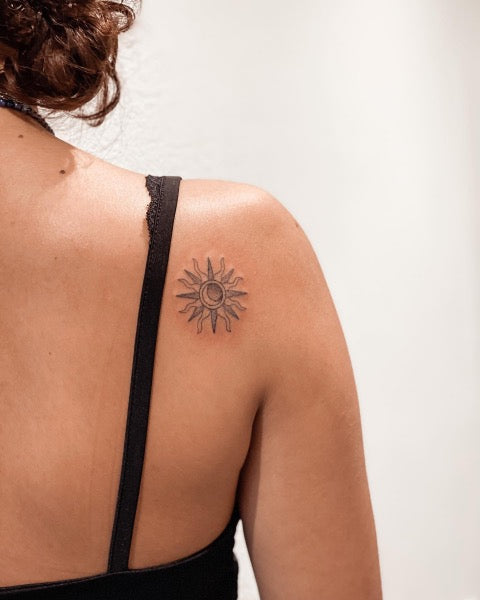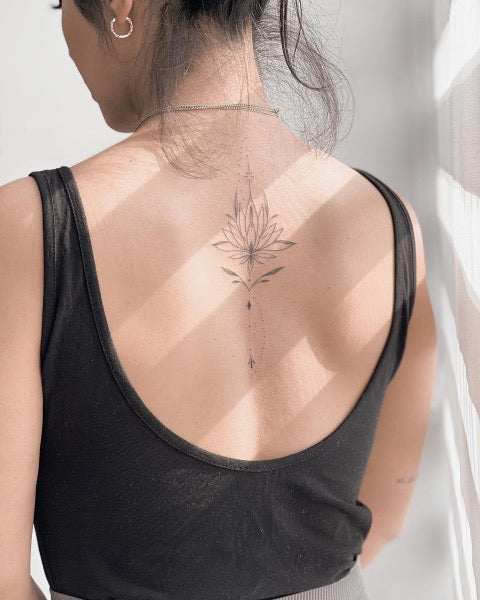 Small Shoulder Tattoos
The top of the shoulder is a sizable area to fit the writing or something that creeps slightly up the neck. A small design often looks best in this placement if you're considering getting a shoulder tattoo. However, a single phrase can also look great.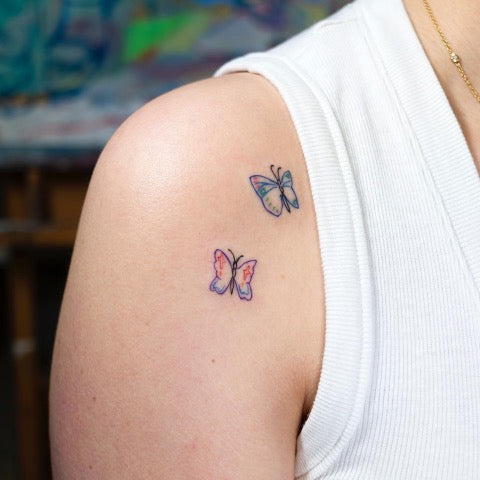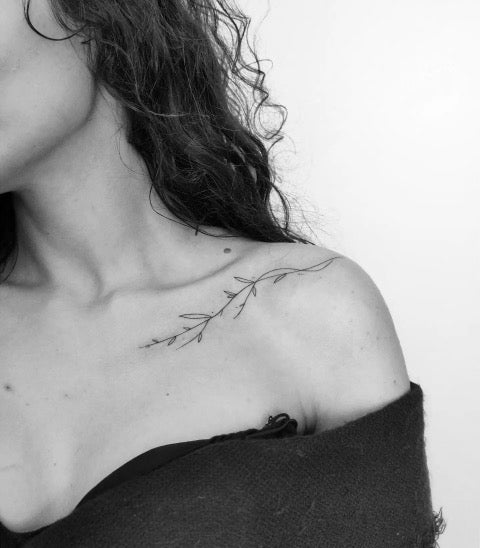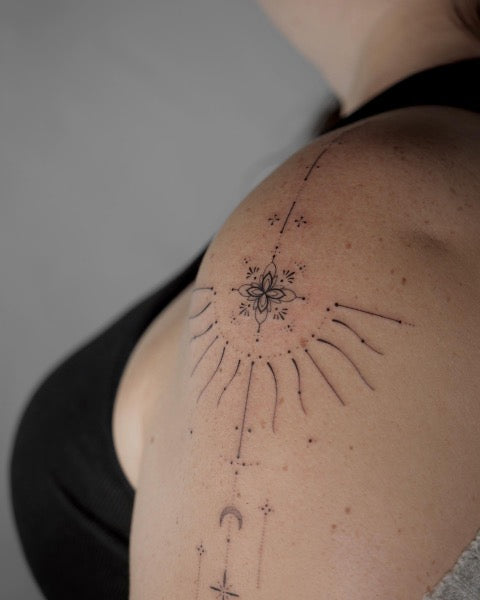 Small Neck Tattoos
You are courageous if you are considering having a tattoo on your neck. If you already have a good number of tattoos, you have them tattooed there. There are several options if it's your preferred location and you want something small.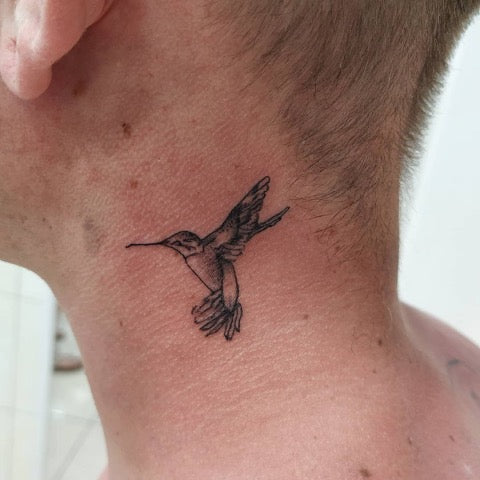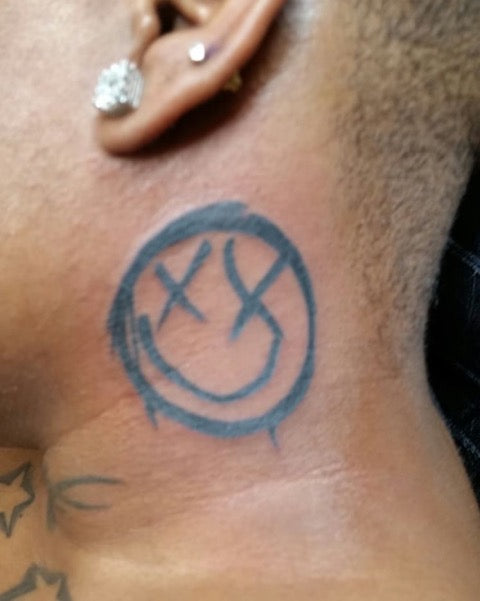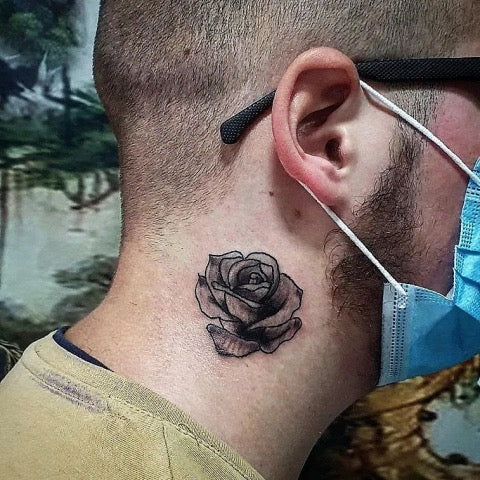 Small Face Tattoos
Consider your decision carefully before getting a facial tattoo. The most significant area to put your it is along your cheekbone if you've already done that and you're still set on the idea. If this is your first tattoo, there are probably better places to get it. You could want to start with something more understated and progress to something as bold as this.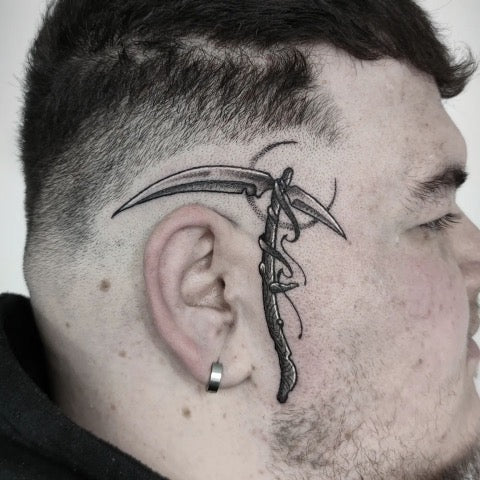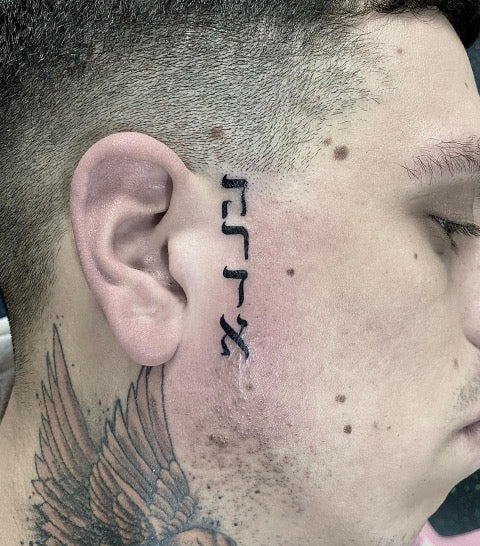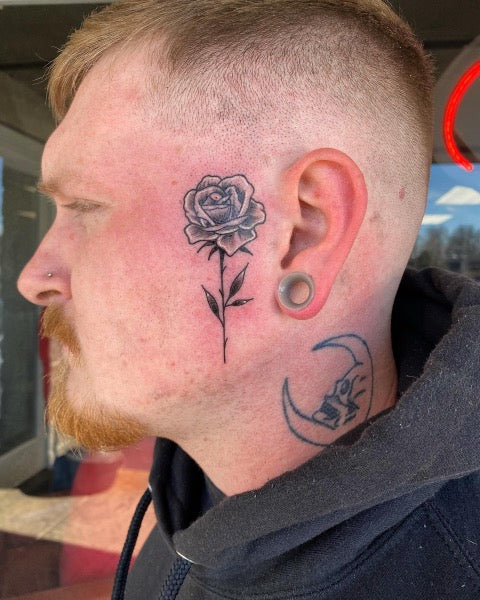 Small Rib Tattoos
Although getting a small tattoo on the ribcage may be a little tricky, there are several benefits. You have many options for placement because it's simple to conceal under clothes. There's plenty of room for a small tattoo. This spot is adaptable because it looks excellent with both art and text.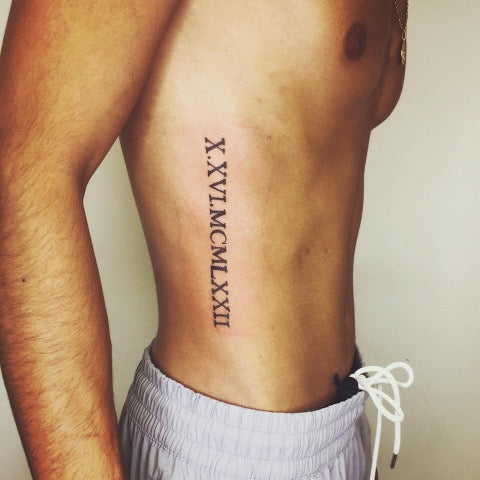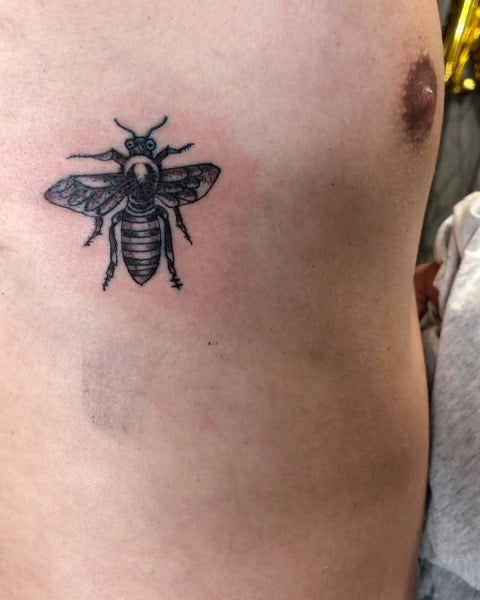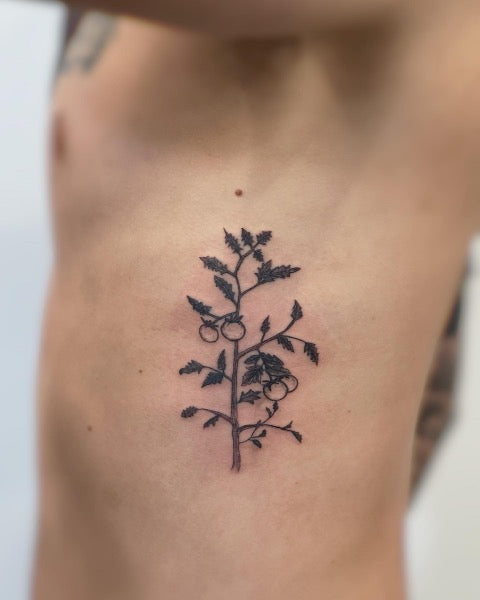 Small Leg Tattoos
There are several locations available for leg tattoos. It would help if you chose whether you want it on the lower leg or the thigh before deciding whether you want it on the front, rear, or side. Determine the most excellent location for the design after considering your desired look. Before making a final pick, you can experiment with your options.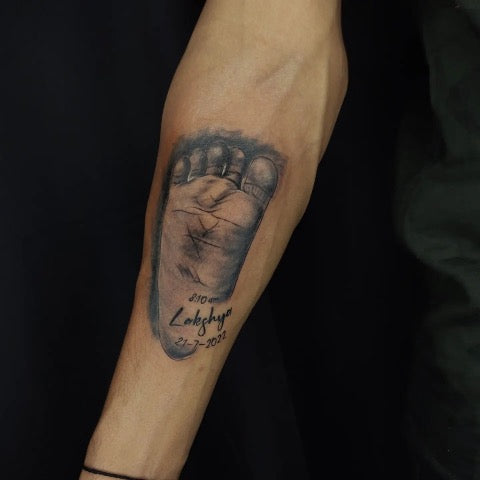 Small Foot Tattoos
Only a small design is possible due to your foot's surface area. Therefore, if you want to avoid your tattoo seeming isolated among all of your new skin, choosing where to place it is simple. If you want it to be off-show only sometimes, it is also in a convenient place that is simple to conceal. Consider your pain tolerance if you've opted to tattoo your foot. It will take a little bit of time to complete the tattoo because it will be small. While you're doing it, it will be a bit bitey.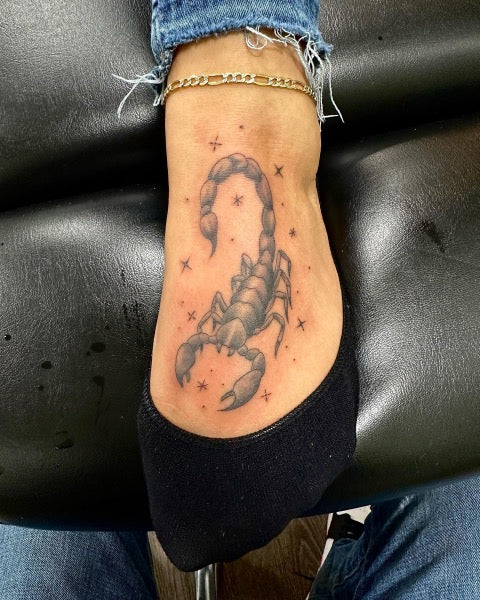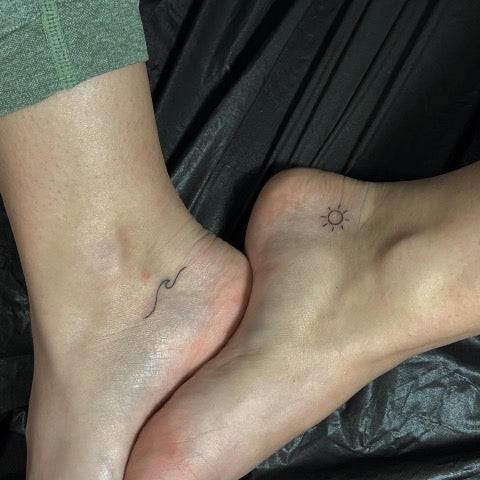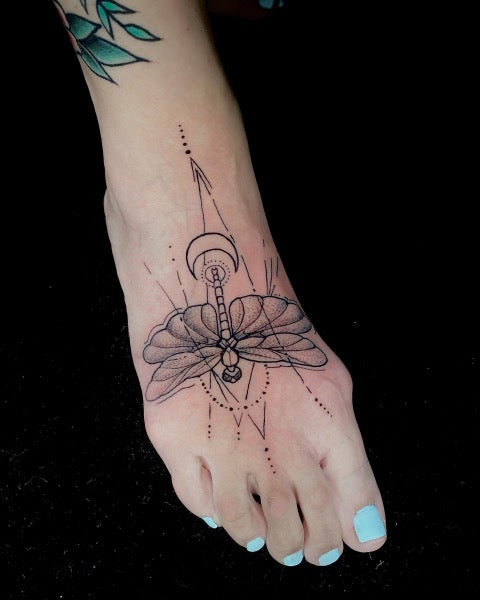 Small Lion Tattoos
Bravery, courage, pride, and family are all represented by lion tattoos. They are a popular option since they look lovely in various styles, from hyper-realistic to outline designs, and maybe inked in many ways. Your positioning is equally crucial to the design. You may choose any location on your body for small tattoos. Sometimes, all we need is a little preview; let a lion tattoo temporary softly guide your decisions about design, size, and location.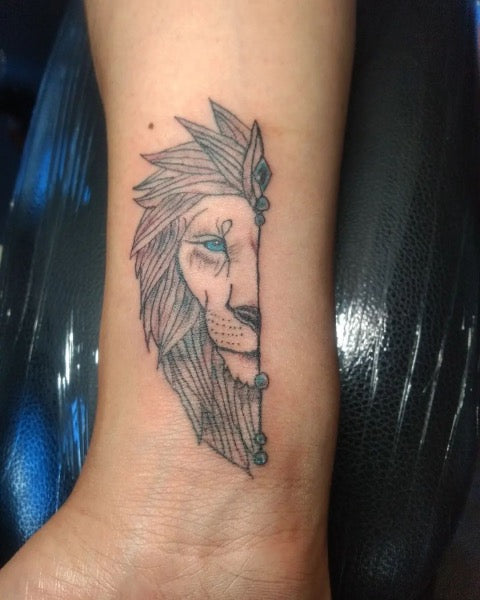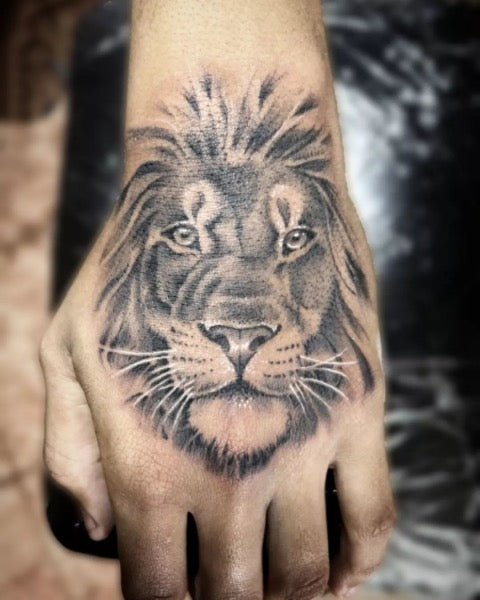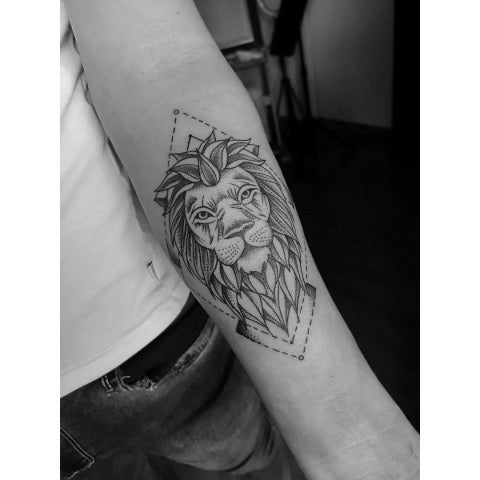 Small Wolf Tattoos
For someone who loves family, loyalty, and protection, wolf tattoos are a fantastic option. Because they hunt and live in packs, the animals might represent families. They need one another to succeed, much as many of us need the people we love most to support us as we face obstacles and rejoice in victories. Your wolf tattoo may depict the animal's face or a silhouette. Enjoy and explore while keeping it small since it easily fits different designs.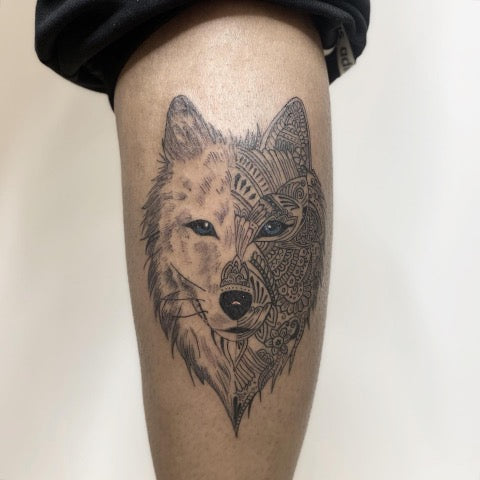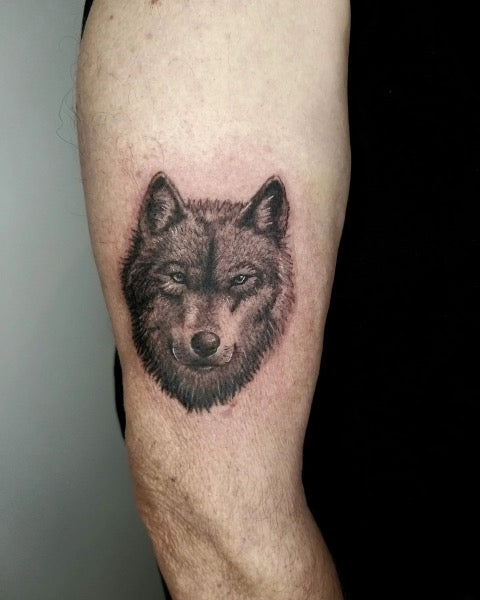 Small Finger Tattoos
Finger tattoos are a great place to display body art. Because there is little room, the location is best suited to small, straightforward designs. However, finger tattoos are popular because they are visible.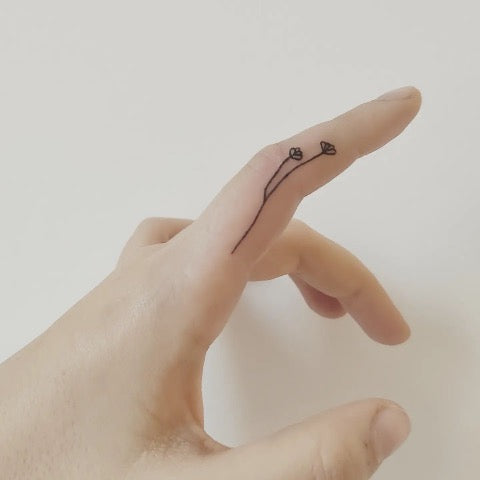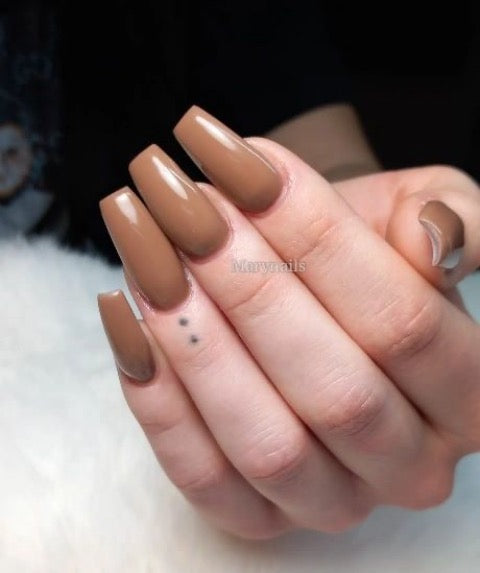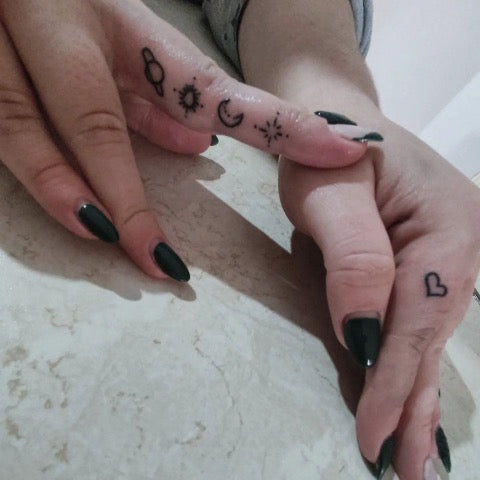 Small Arrow Tattoos
Because they can be streamlined only to include the essential components, arrow tattoos are an excellent option for a small design. The tool has Native American cultural roots, and when tattooed, it represents defense and strength. They can also serve as a direct symbol and make a strong statement about your selections.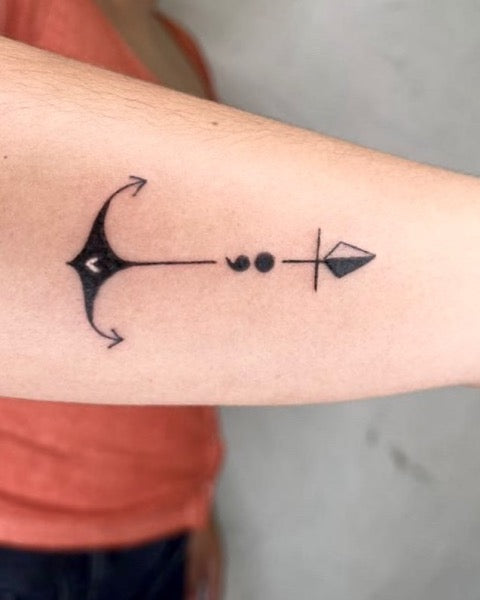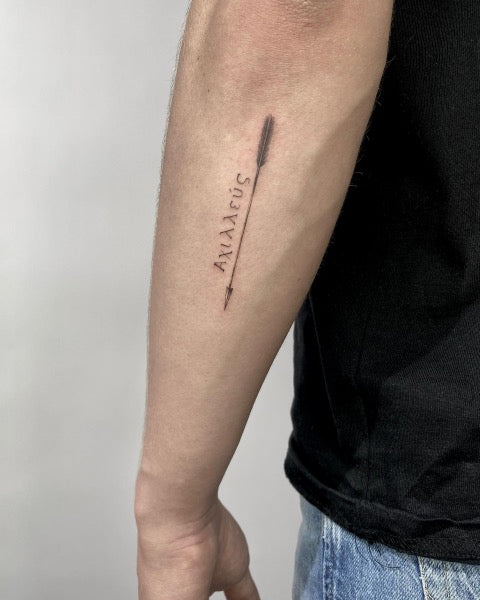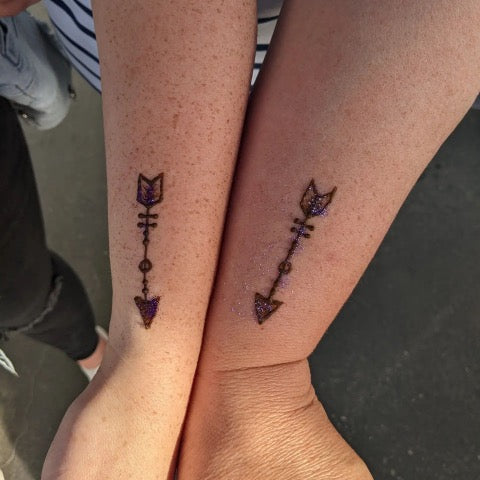 Small Tattoo Ideas for Couples
One of the cutest ways to express your dedication to your love is with a pair tattoo. It is an additional means of tying people together, and selecting the best design will be enjoyable and unforgettable. Choose complimentary tattoo designs, such as a lock and key, or choose small matching tattoos.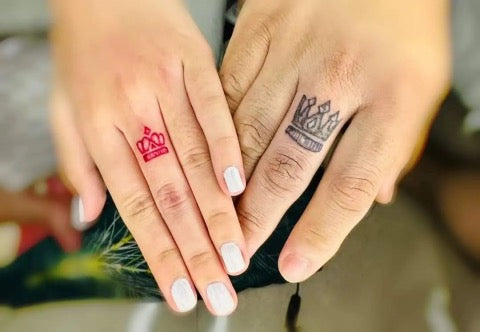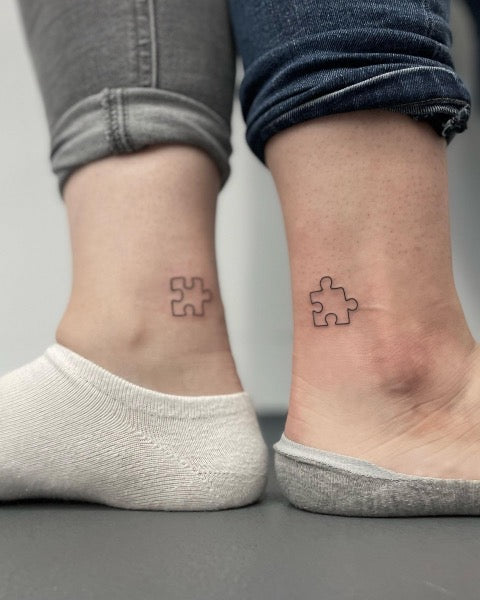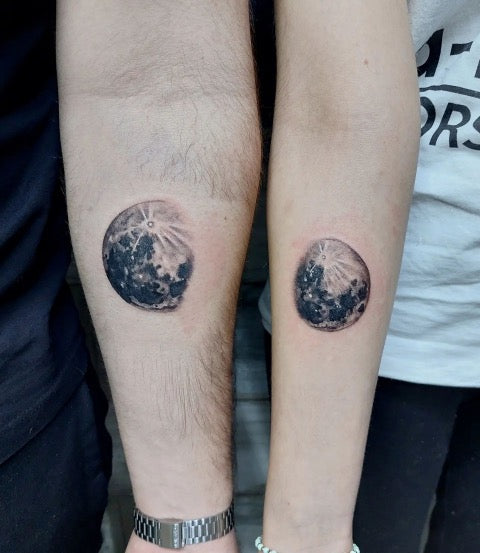 Small Family Tattoos
Families are significant regardless of whether they are biological, adopted, or chosen. These folks will be there for us no matter what and will be the first to encourage us and dry our tears. Family tattoos are well-liked because they're a great way to cherish your ties to others and keep your roots close to your heart.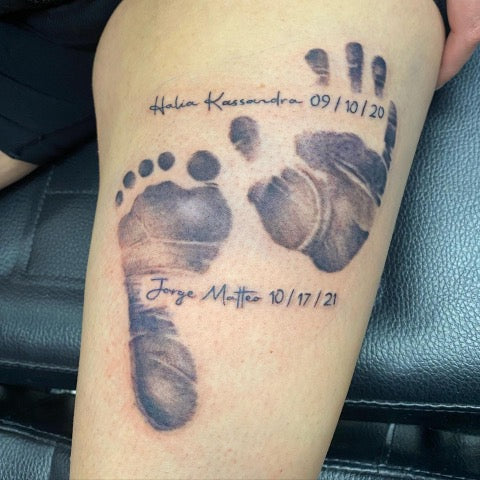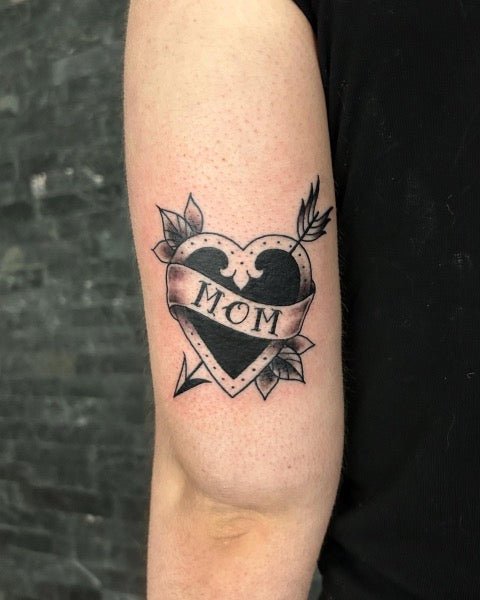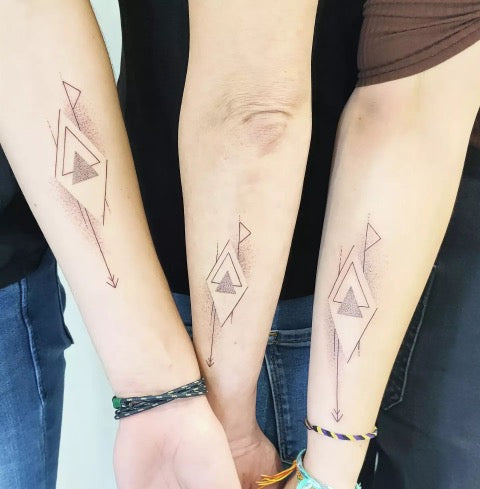 Small Skeleton Key Tattoos
A master key that can unlock several locks is known as a skeleton key. This is a powerful meaning that might indicate the intense affection you have for someone. It could also be connected to adventure and independence. A small or big scale can be used to ink the design, which might be simple or elaborate. You now have flexibility.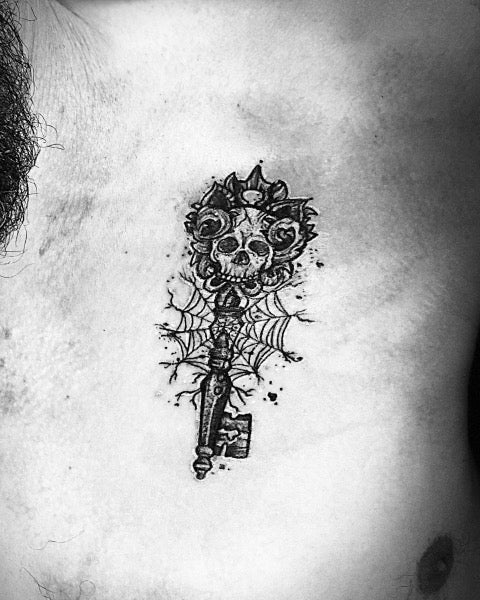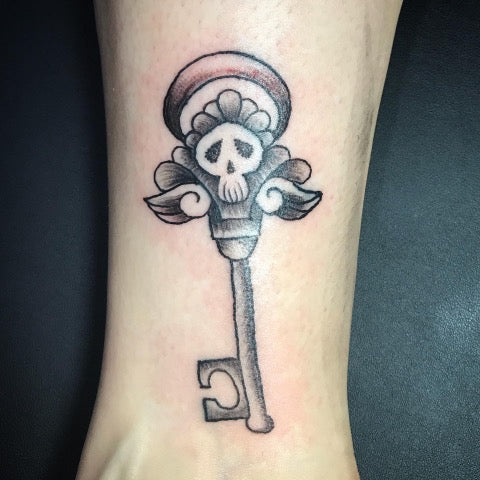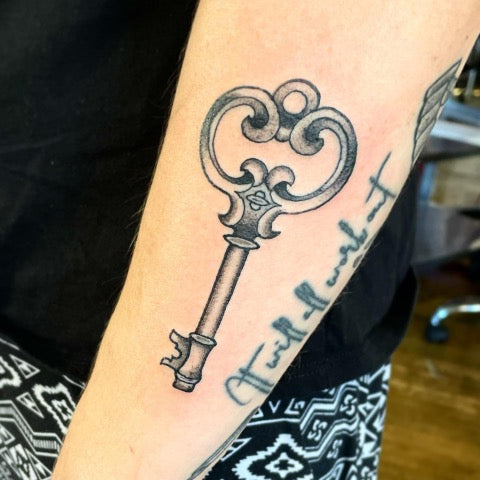 Small Cross Tattoos
Crosses are a very macho and effective way to express your beliefs. A solid black cross or an elaborate rosary pattern exudes masculinity even in smaller sizes.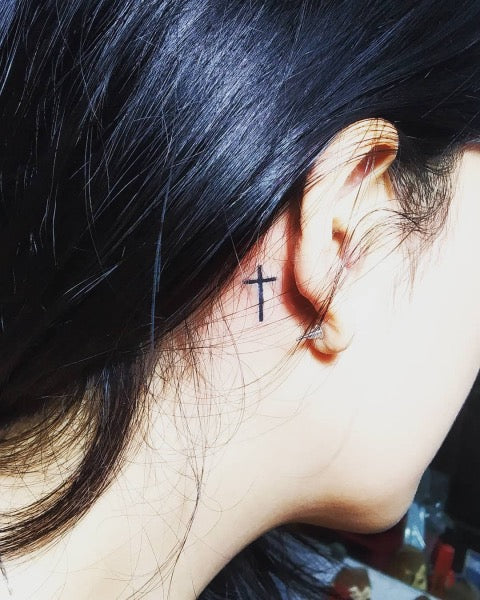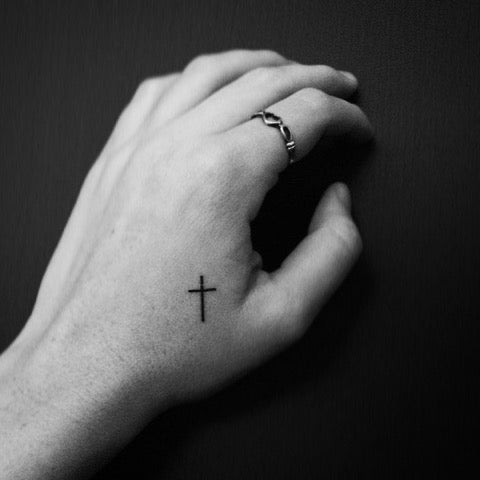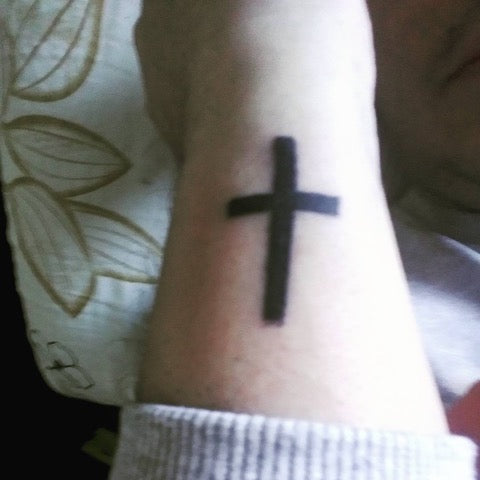 Small Crown Tattoo
With a crown tattoo, you have two alternatives. Either you may get a detailed crown or a black outline of one. Small tattoos may look fantastic if they are precisely made; choose the correct tattoo artist. For the most significant outcome, you'll generally want to choose a person specializing in fine lines.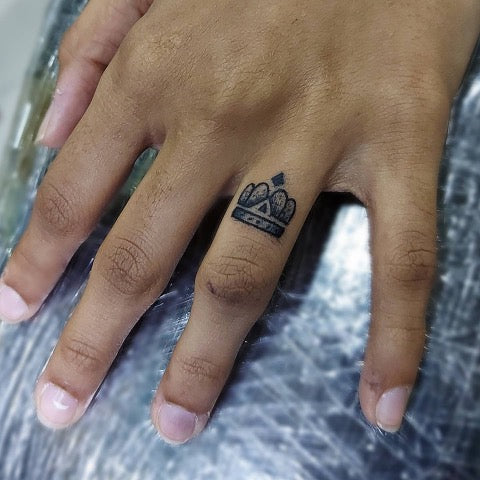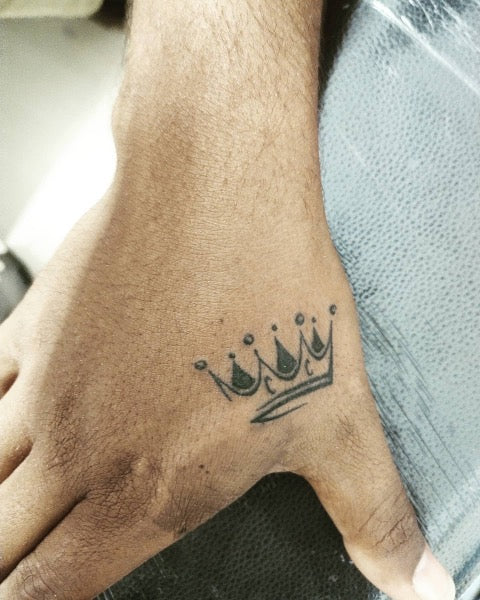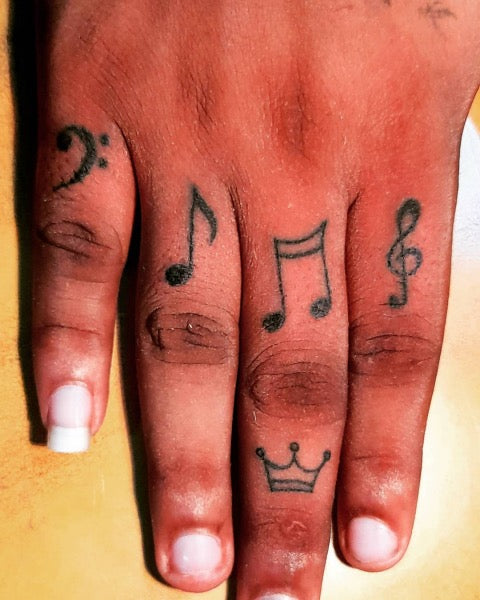 Small Tribal Tattoos
A decent substitute for a complete tribal sleeve is a small tribal tattoo band wrapped around the wrist, upper arm, or ankle. You may still create a small design that is as complex or straightforward as you wish. You may still pay homage to your ancestors even if tattoos aren't your thing by choosing something less invasive than they would have had.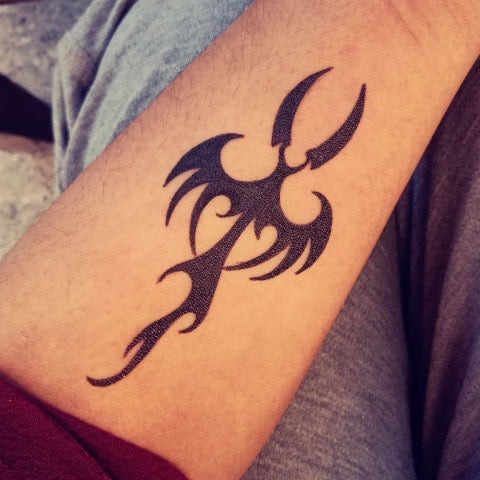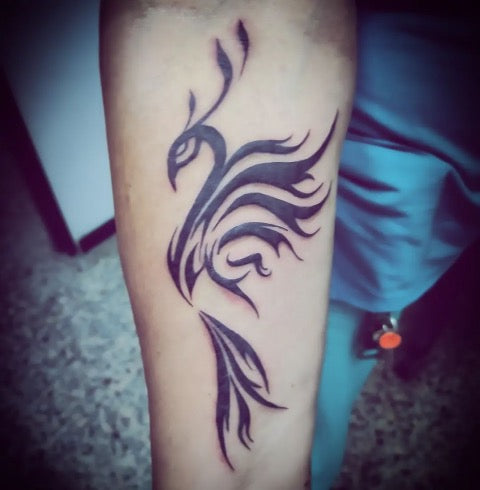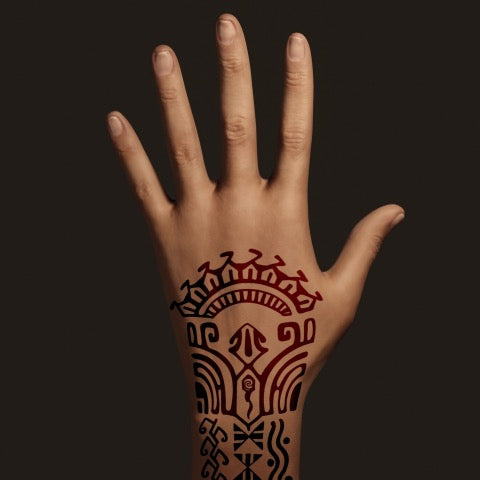 Small Animal Tattoos
Whether you get a tattoo of your favorite pet or your spirit animal, animal tattoos are a fun design. You may experiment with your design by including geometric shapes or placing a photo within the animal's body. For instance, if you have a bear, you may include a forest in the design. When done by a skilled tattoo artist, portrait animal tattoos may also appear intricate and lifelike. When having a tattoo, careful consideration should be given to the kind of artist who can meet your design requirements.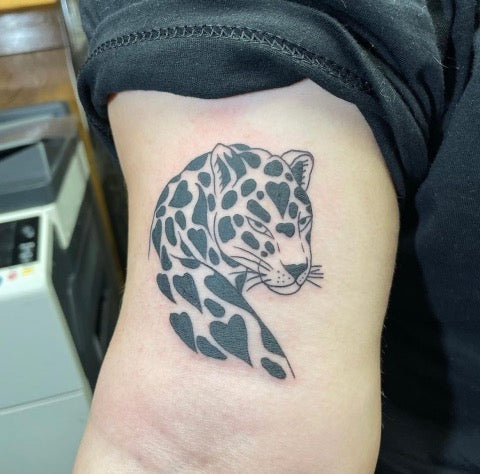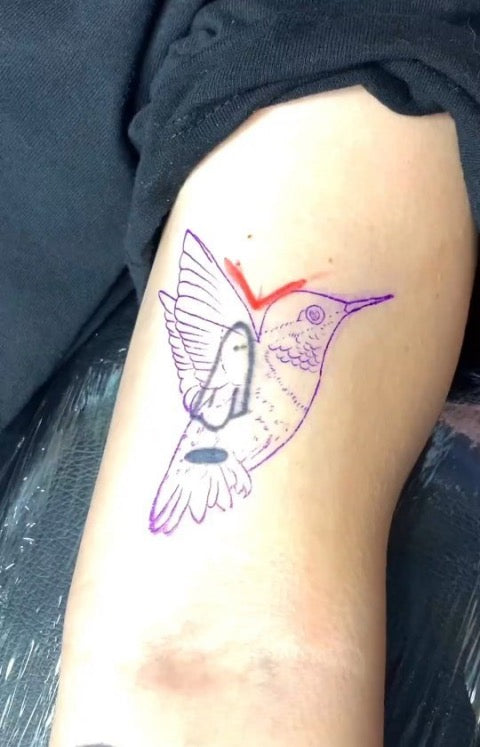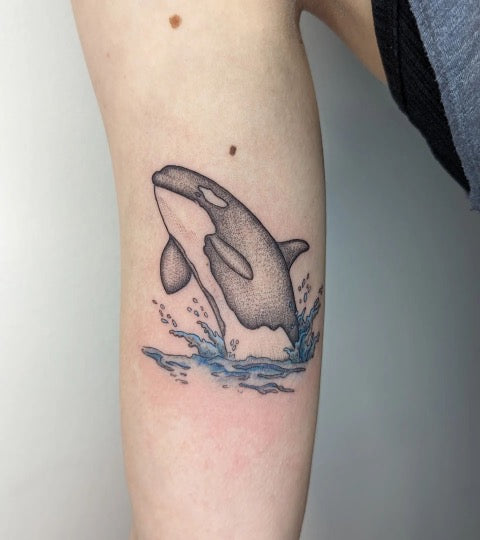 Small Meaningful Tattoos
You could want to get a small tattoo to honor someone or something that means a lot to you rather than a large, elaborate mural on your flesh. That's great; all you need is a discreet place to put a small reminder or connection—a symbol, picture, or quote—that connects you to them.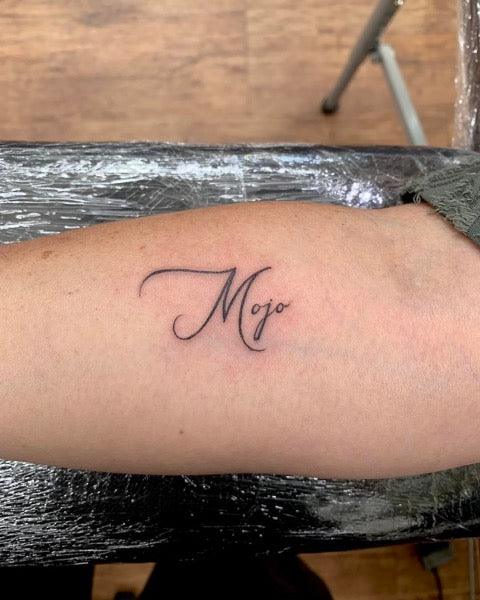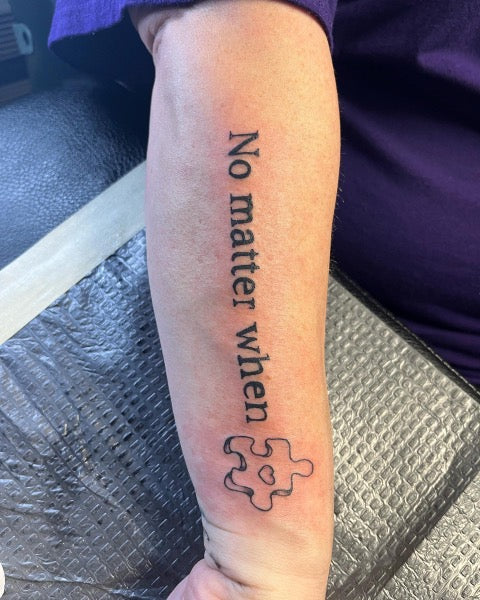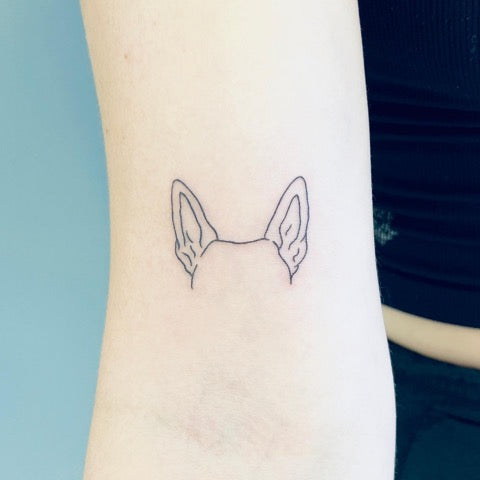 Small Skull Tattoos
A small design will work whether you want to create the shape of a skull or make it appear genuine. You may add as much information if you obtain one three times the size or tucked within a sleeve. There won't be any doubt of your masculinity with this design because skull tattoos always appear pretty cruel.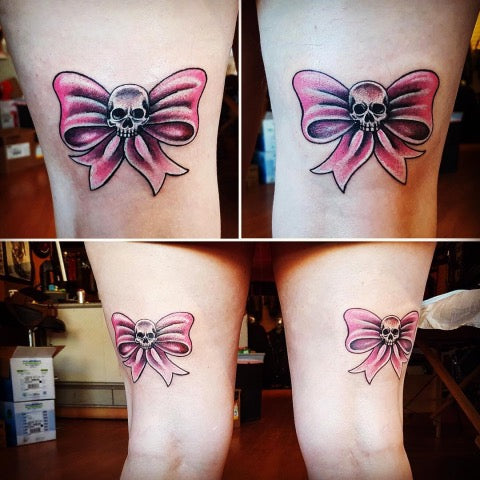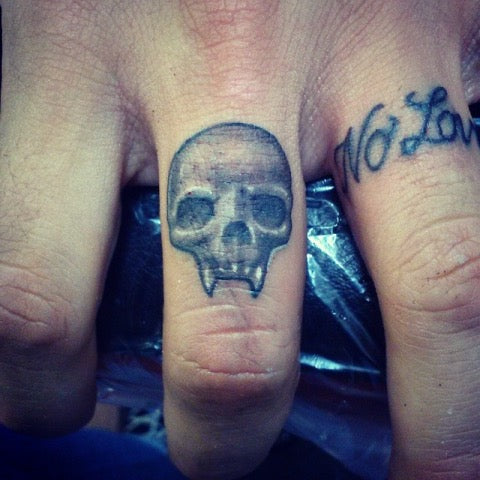 Small Lettering Tattoos
Big, bold writing typically appears far worse than small, plain script letters. Finding a fine lines artist generally is a smart option if you want high-quality notes since you don't want the words to blast out or be so bold that it makes the writing difficult to see, especially if it's small. You'll have plenty of options when choosing a typeface because small lettering allows for many styles.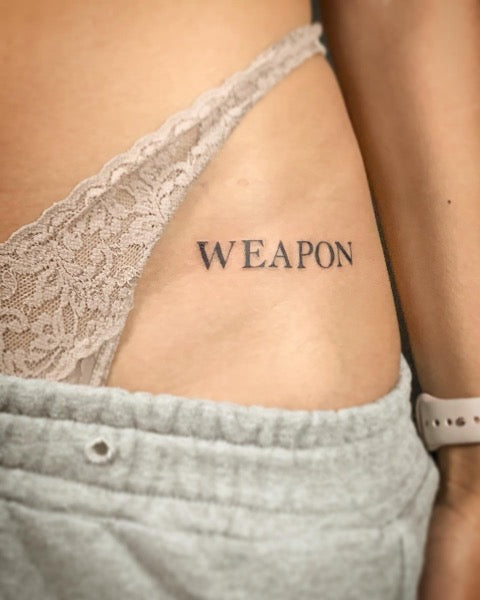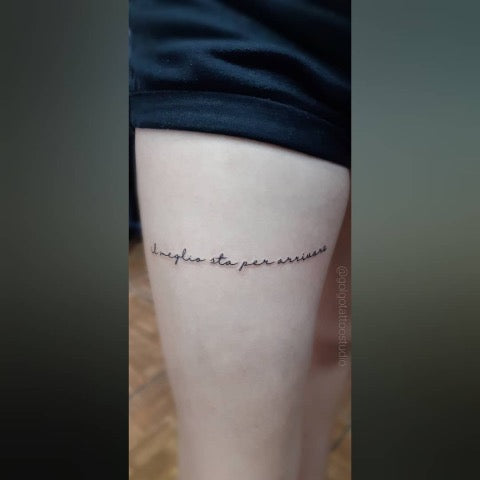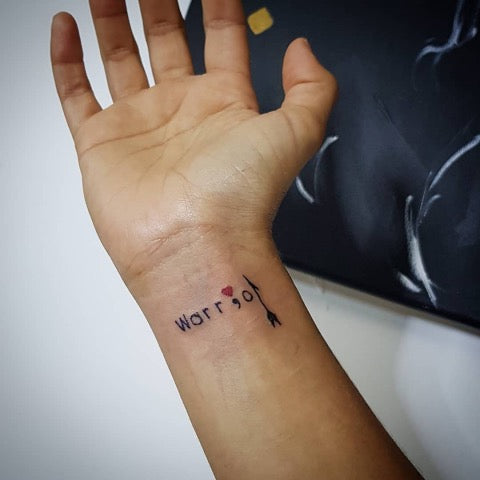 Small Portrait Tattoos
You don't have to cover the whole side of your ribcage with portrait tattoos. Even when they are tiny, they may still be quite intricate. Most portrait tattoos include a biblical figure, historian, famous person, the recently departed, a close relative, or a pet. You should always offer your tattoo artist a reference image while obtaining a portrait. Be assured of your decision while choosing the perfect photo because the tattoo will perfectly resemble the illustration.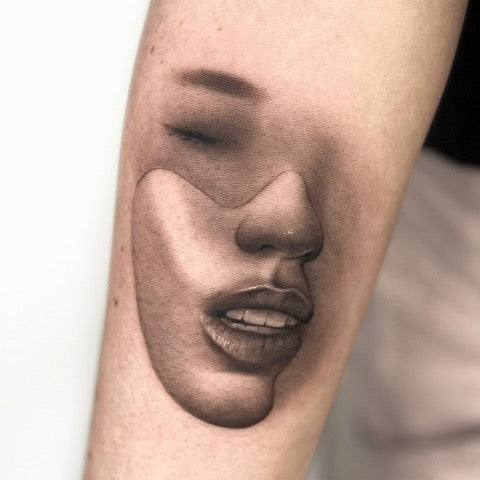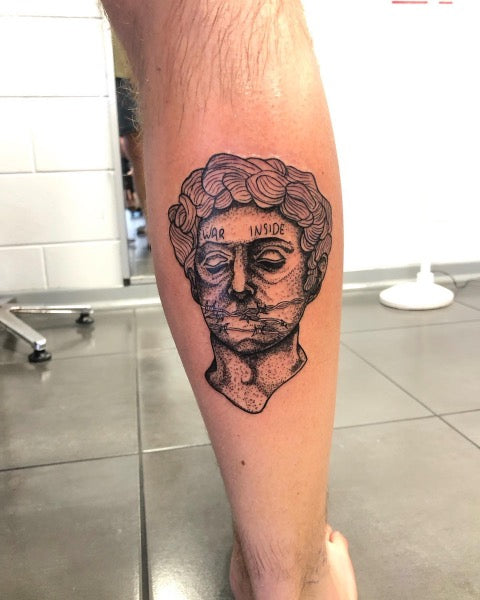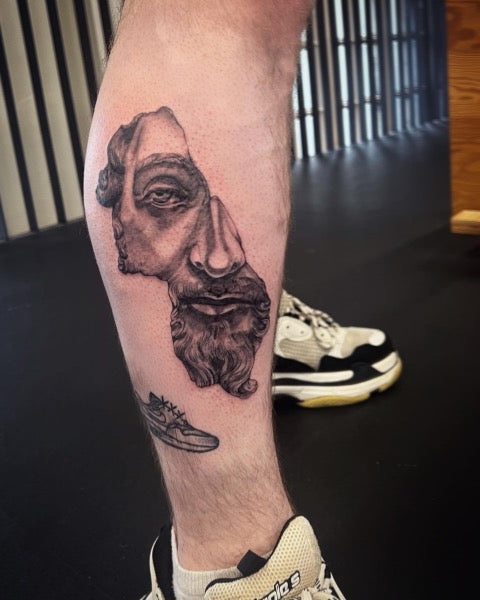 Small Star Tattoos
A star tattoo is a simple choice if you want a small tattoo but need to decide what design to get. It might be blacked out or as essential as a star's outline. A star from the Australian flag, the star of Bethlehem, or any other design that strikes a chord with you might be used instead if you want it to have some significance.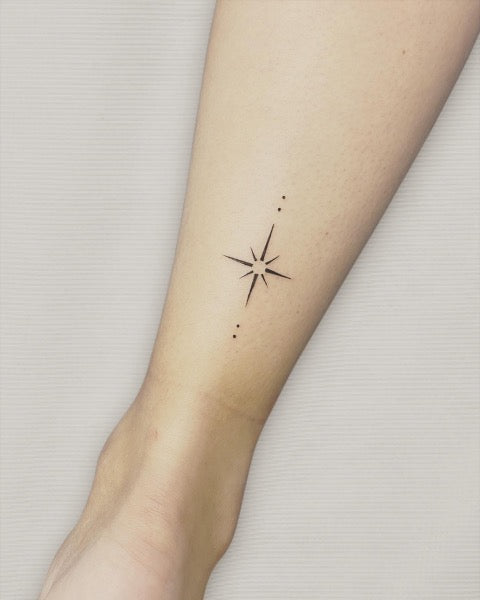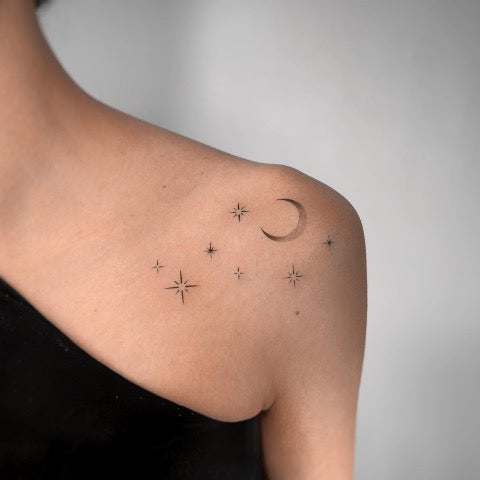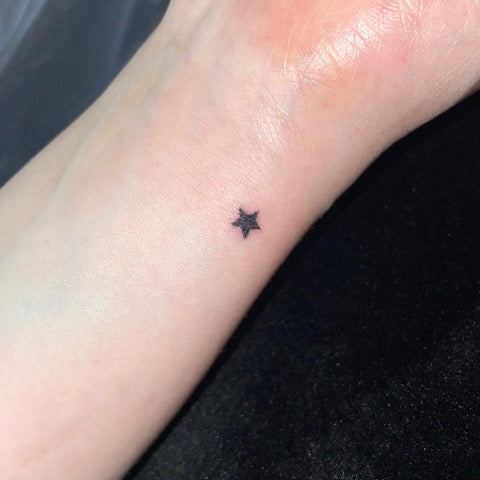 Small Angel Tattoos
In general, angel tattoos have a significant emotional significance. These could include spirituality, defense, fortitude, love, or remembering a deceased loved one. Remember that you may have a lesser design if you desire an angel tattoo. It is possible to choose a design you like and have it made smaller, even though most angel tattoos are larger. The layout might need to be somewhat modified, but at least it will be particular to you.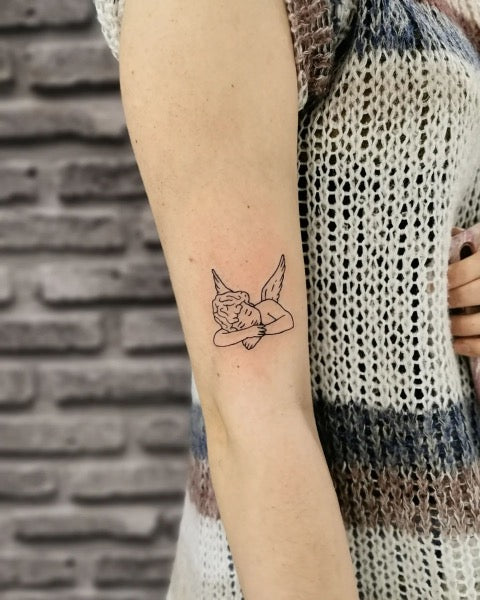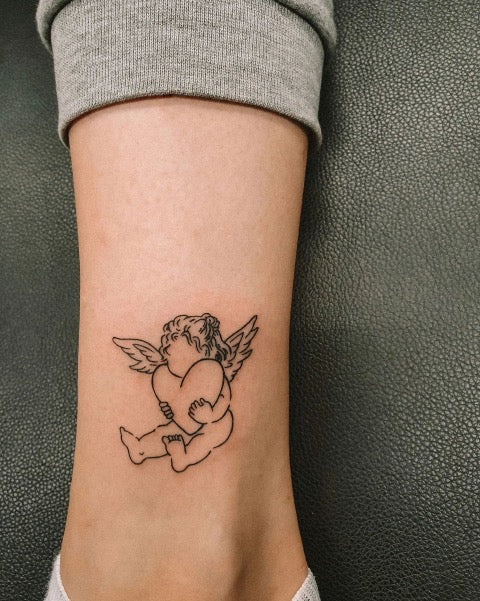 Small Music Tattoos
Because most designs are often relatively small, music tattoos are simple. Records, music notes, and the contour of a guitar or other instrument are examples of popular patterns. These patterns are often kept relatively straightforward and are typically created using black ink.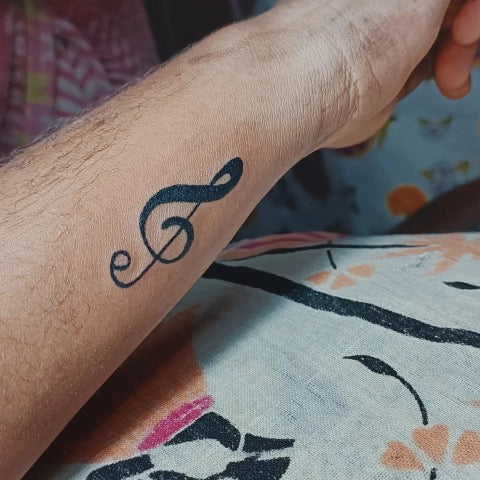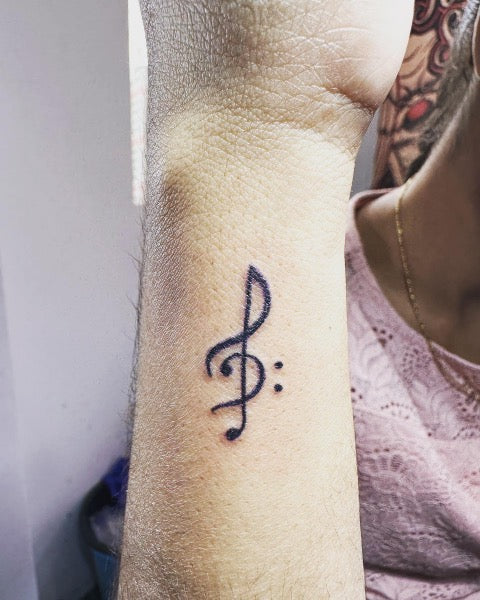 Small Scorpion Tattoos
Scorpion tattoos, regardless of size, appear macho. The scorpion's body form offers more imagination space than its outline. The scorpion may be made to appear as realistic and three-dimensional or as cartoonish as you wish. If a tribal print works well with your background, it's another common scorpion design.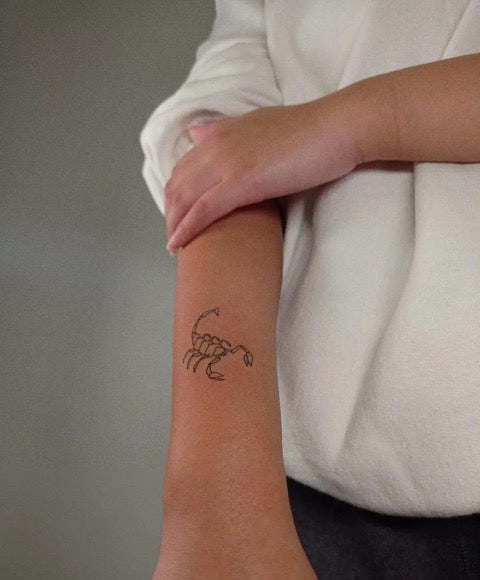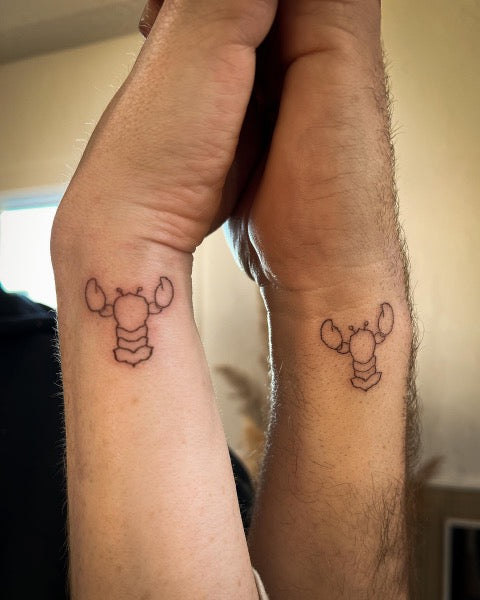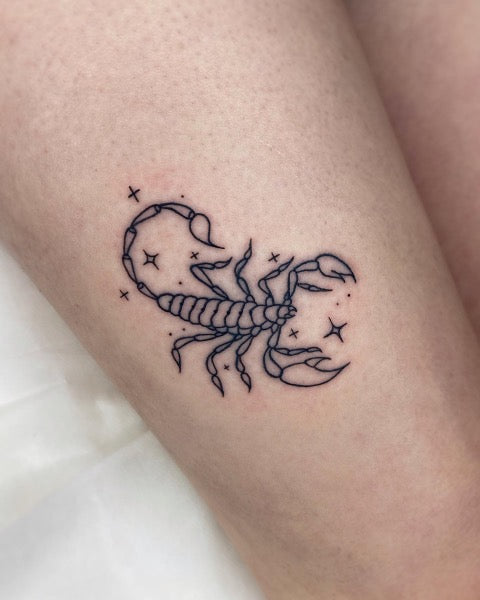 Small Name Tattoos
Name tattoos are an excellent way to express your love for the person whose name you have inscribed. The message that you love them may be conveyed without being particularly big. It's best to hire a fine lines artist, much like writing tattoos. You don't want the script to be difficult to read because the words are too bold or blasted out.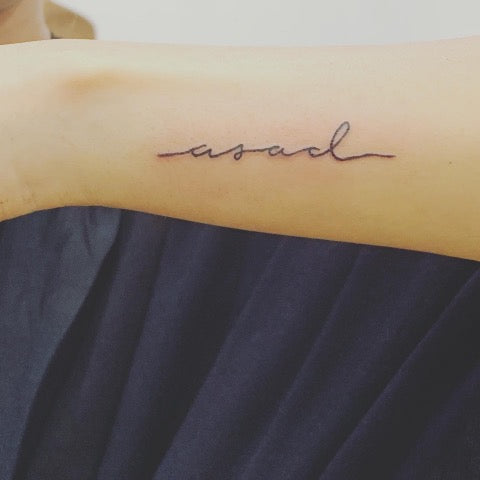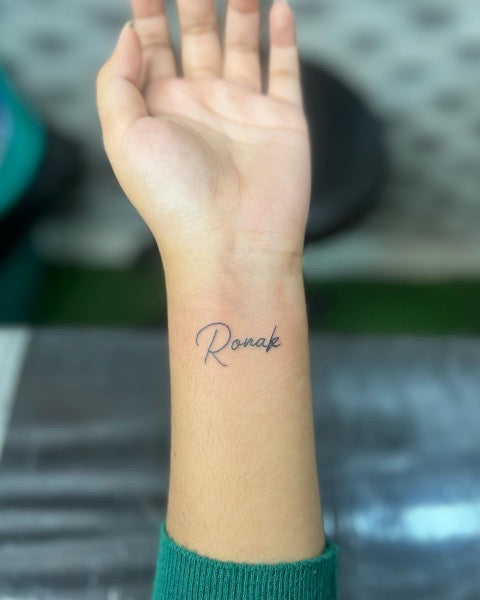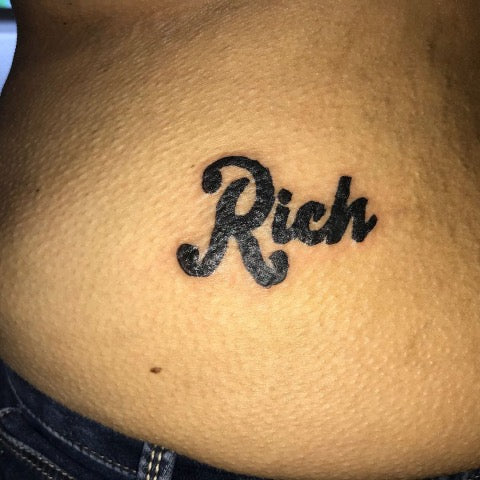 Small Money Tattoos
There are countless options for money tattoo designs. You may choose to get a note or coin tattooed, or if you're feeling creative, you might choose something like the Monopoly emblem or a rose made of notes. Money is another tattoo that appears quite manly regardless of size.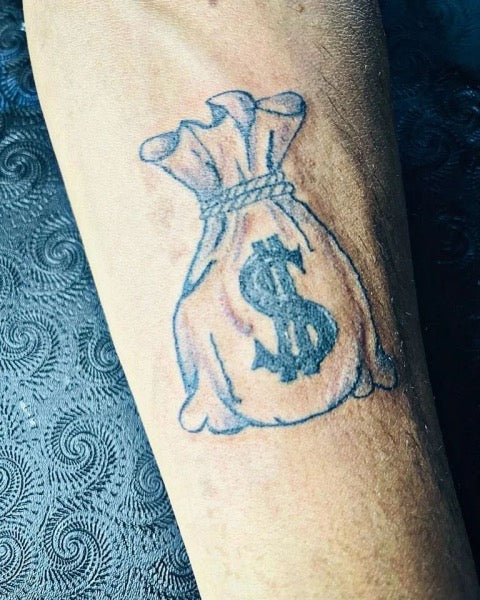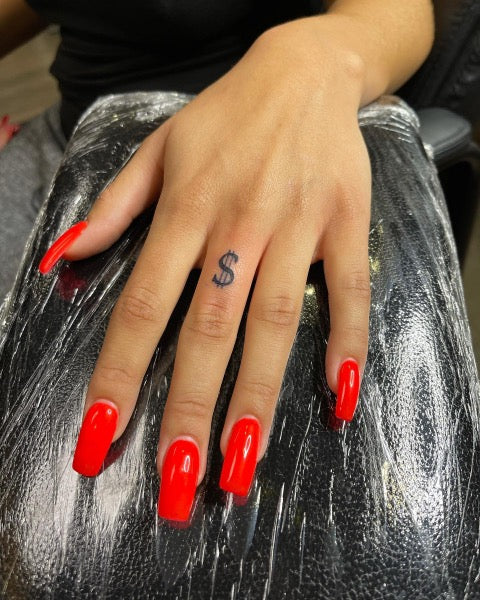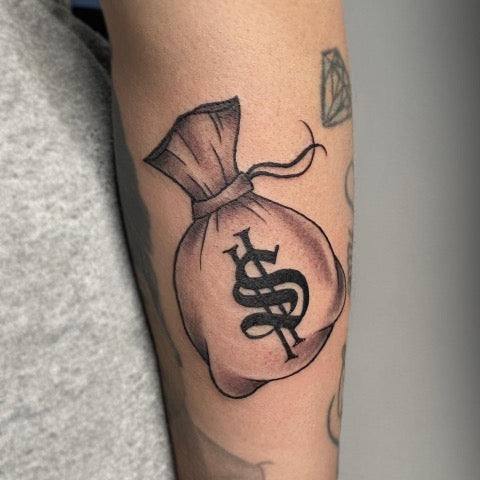 Small Simple Tattoos
Because they may be tattooed anywhere on the body, small tattoos are great. Although they may be made in various forms, the greatest ones are frequently the simplest. The lack of specifics might cause the symbolism in your composition to come into focus. For people who want a minimalistic look, simple tattoos emphasize the essentials. They are often written in black ink and have slight shading.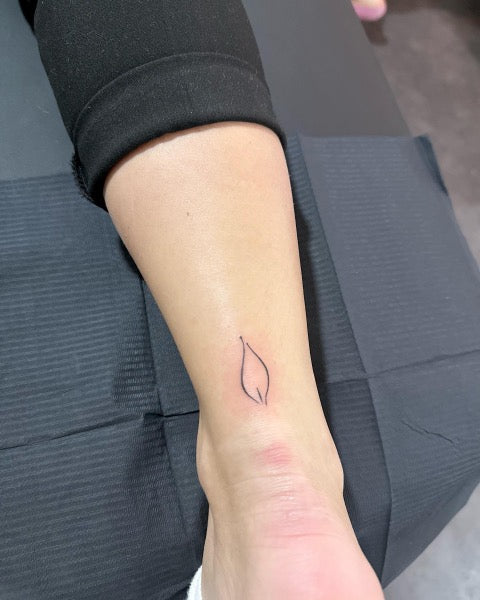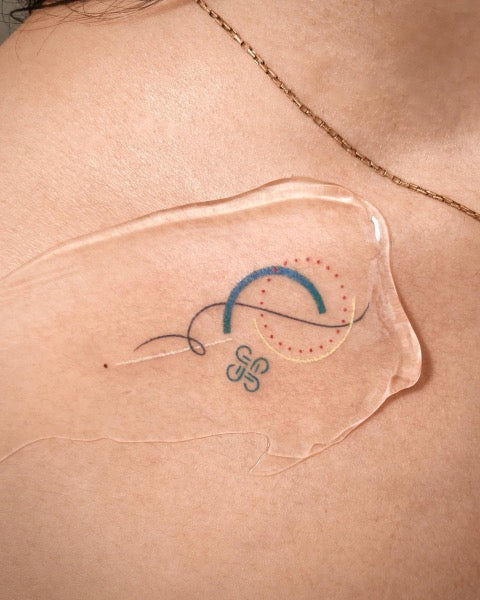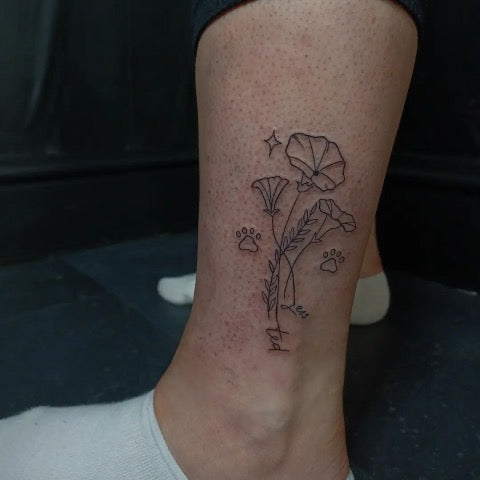 Small Rose Tattoos
Because they may be made large or small, simple or intricate, and work well as a stand-alone design or a filler, rose tattoos are one of the most popular tattoo designs. One of the most significant flowers is the rose, which represents passion, love.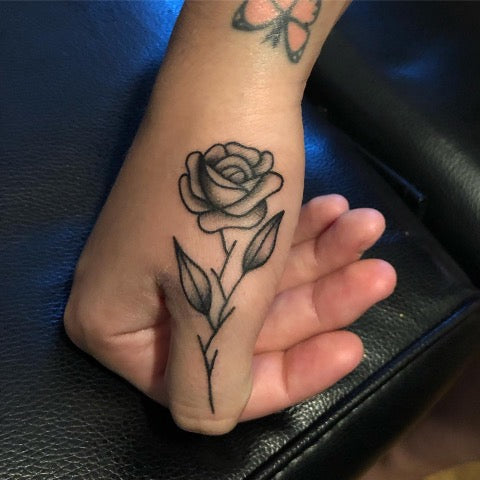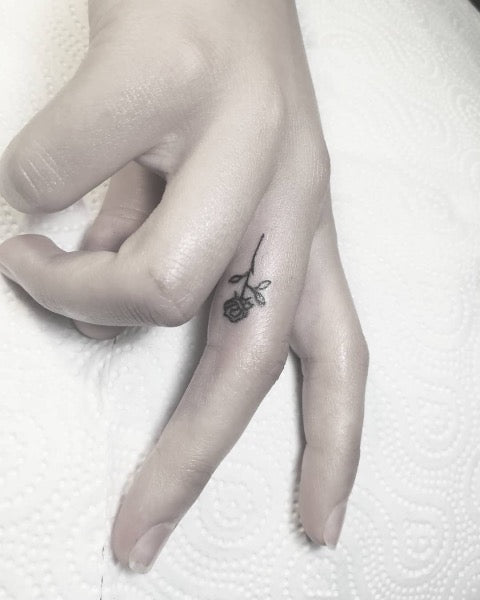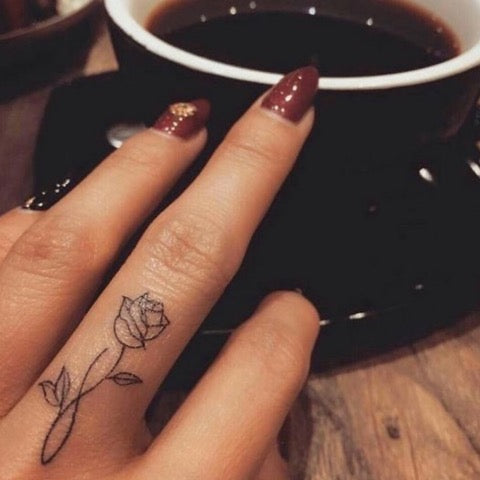 Minimalist Small Tattoos
Minimalist Tattoos are frequently streamlined and made with slight shading or detail, focusing on the fundamental components of your design. This is an excellent option for a small tattoo since smaller patterns require less intricacy, and simplicity has its own charm. This is an intriguing option because your tattoo should be less expensive, faster, and more uncomfortable.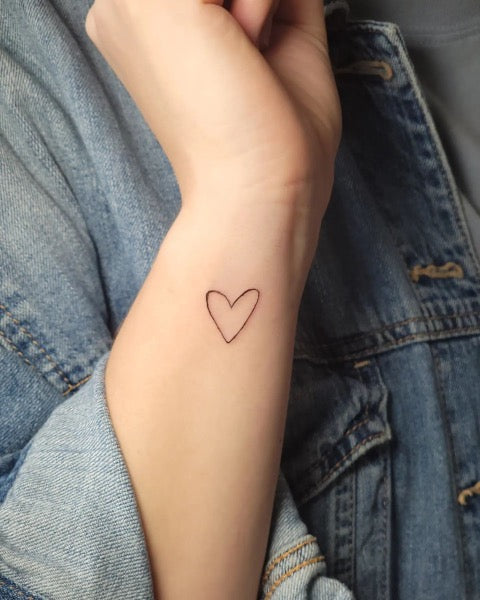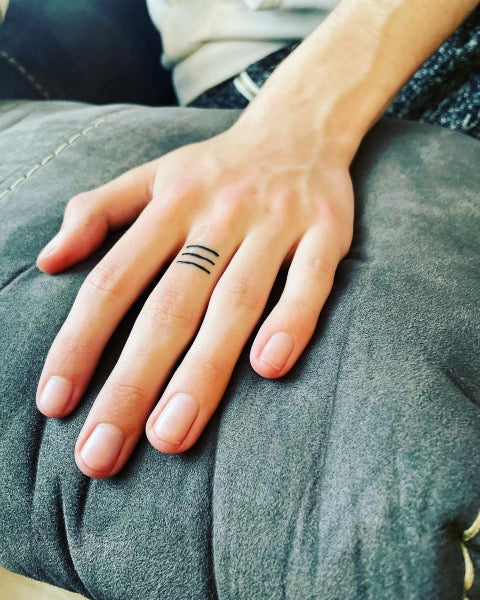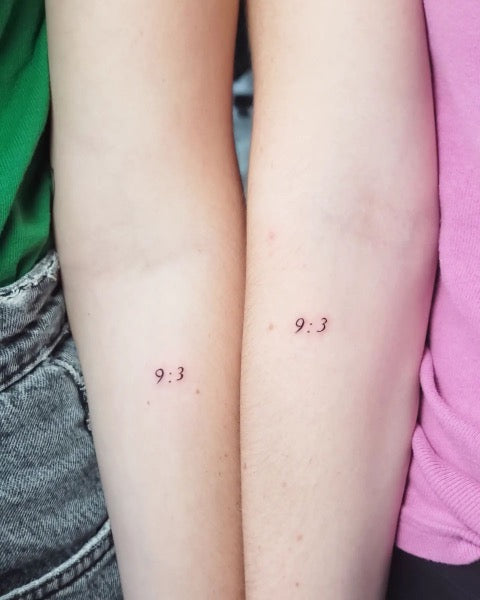 Small Quote Tattoos
Small Quote Tattoos Because of the significance attached to them, quote tattoos are an excellent option for your next inking. There are various quotations available, allowing you to find inspiration everywhere. These may be lines from a book, a movie, or even something a loved one has spoken to you. You may get it tattooed on a smaller size, giving you placement flexibility and making it look beautiful virtually anyplace!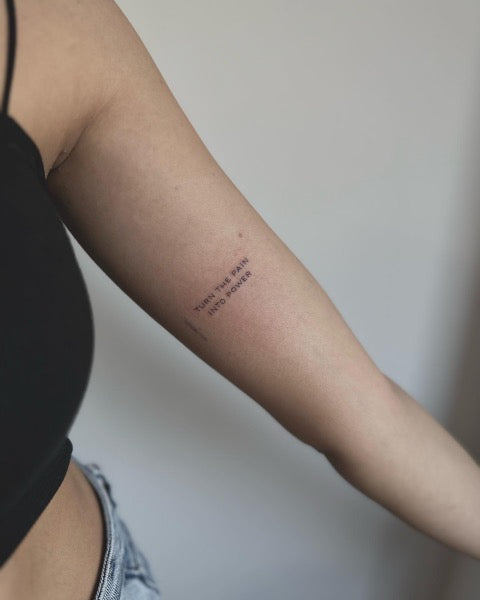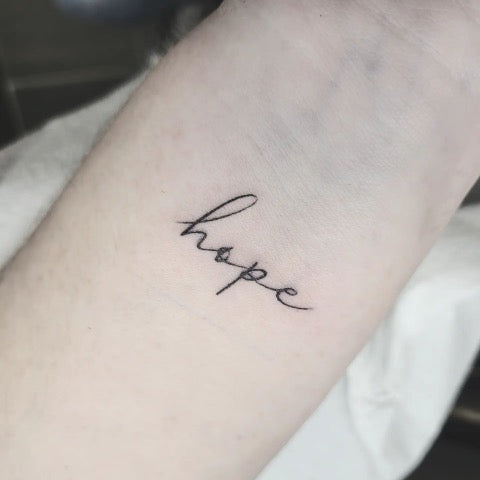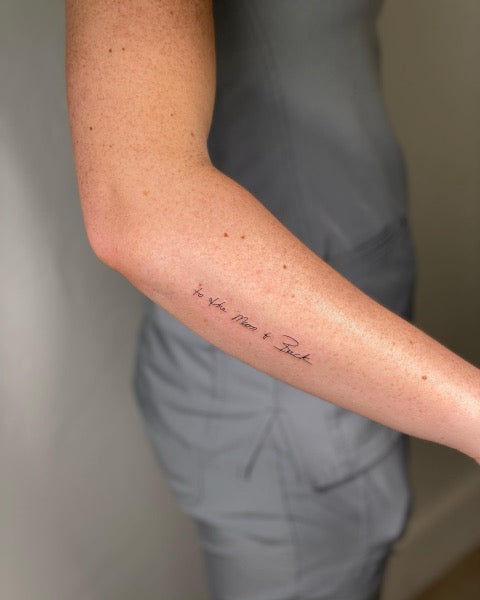 Small Calf Tattoos
The calf is a great place for your next tattoo and is often rated low to moderate discomfort. However, the size and complexity of your design will influence the pain, which is why compact, straightforward designs are so appealing.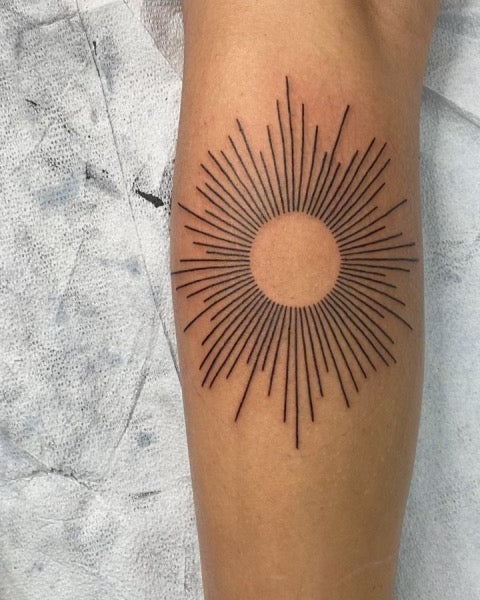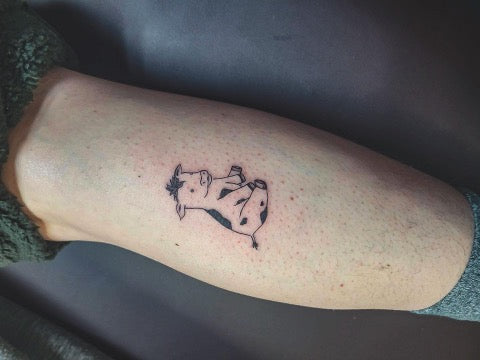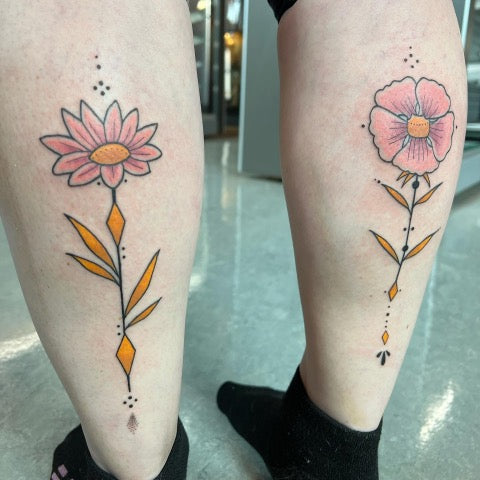 Unique Small Tattoos
If you want something distinctive, look outside the box and locate a unique tattoo. Some basic designs are appealing due to their simplicity or the significance attached to them. A picture of Medusa, the mythical snake-haired monster, might be a wise pick. Alternatively, pick a miniature UFO, a beloved animal, or an anime character. Or you may put together many small patterns to create a larger artwork that tells a narrative and expresses your emotions.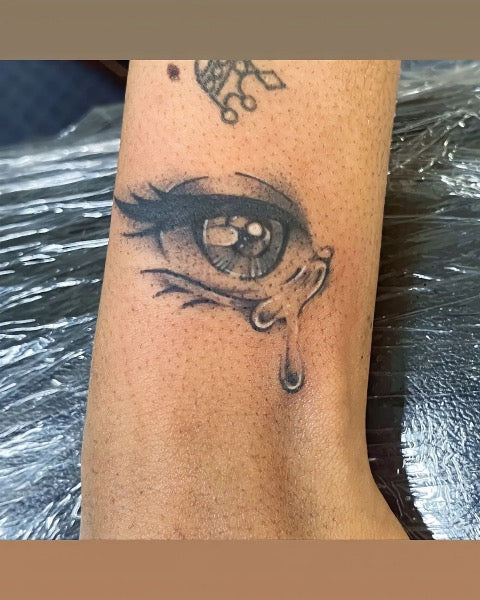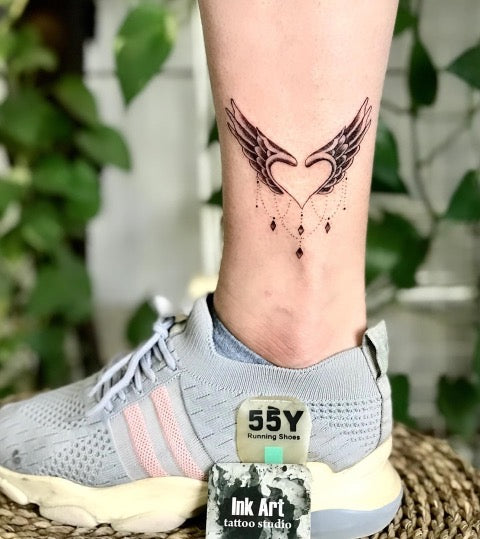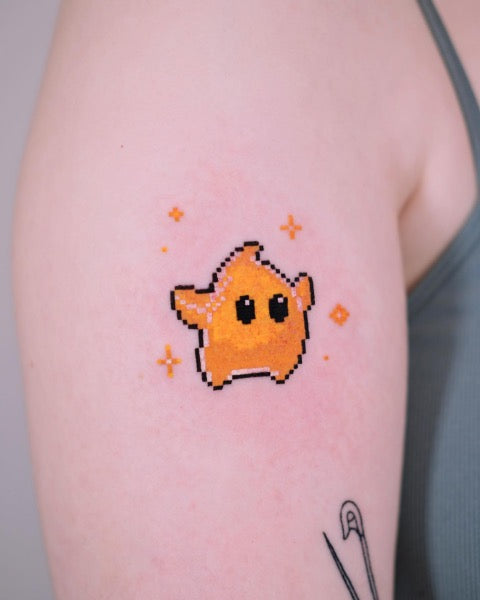 Small Tattoos FAQ
Where can guys get small tattoos the most effectively?
Small tattoos look best on the ankle, arm, wrist, foot, neck, rib, and hand.
Which small tattoos for men are most popular?
Angel, skull, scorpion, animal, portrait, and crown tattoo designs are the most common choices for guys.
Do small tattoos fade over time?
Thin-line tattoos tend to fade more quickly because the ink isn't packed as tightly under the skin as it is with other, larger tattoos. The ink is then more accessible for your body's immune system to attack and degrade before being flushed out of your system.