30+ Music Note Tattoo Designs and Ideas
publish time:
One of the most dynamic and varied industries in the world, music has a significant influence on people's lives on a mental and physical level.
Even if you don't like music, you have undoubtedly been touched by it somehow.
Therefore it might be difficult to resist something like music tattoos.
Many people acquire music note tattoos for a variety of reasons.
Music note tattoos are significant for those who work in the music business because they represent their enthusiasm and commitment to this growing sector.
People who enjoy listening to music understand it significantly if a particular phrase has influenced them.
Some people enjoy getting tattoos of musical instruments, especially if they play them. Sometimes the tattoos have deeper meanings.
The decision to have a music tattoo can and should be made for various reasons.
When it comes to choosing, there are many music note tattoo ideas that you can find online, which might be a little daunting.
Therefore, we have gathered some of the top music tattoo ideas that you ought to think about trying, together with their meanings, to assist you.
Related Knowledge: Want to know what tattoo designs look good on you? Temporary tattoos 🔗 are appealing because it lets you try out body art without the permanent commitment. It is also a fun way to change your appearance or experiment with different placements before taking the plunge and getting inked for real. This is an excellent choice for anyone thinking about getting a tattoo but wants to see how it would look first, or for someone who cannot get inked for whatever reason, including pain tolerance or health problems. The temporary tattoo is also cheap, easy to apply, and lets you express yourself without hassle. Choose from a wide range of symbolic designs or something simple or cute. The choice is yours, so have fun with it. 
Music Note Tattoo Meaning
If you play music yourself, you might want to include some musical instruments in your tattoo design, especially if they are the ones you play. You can utilize tools range widely, including guitars, violins, drums, microphones, and other conventional means.
The sky is the limit, so the saying goes if you want to convey your passion. People occasionally choose to create technical components that reflect their interests. They are on the verge of making a music note tattoo design because of their passion for technical details. People typically use methods to get closer to the power they seek.
Both tattoos and music are nothing new. Even in the year 200 B.C., music was being created. For instance, the Greeks had a propensity for composing music by generating rhythmic noises and beats. It isn't easy to comprehend that music is something so old because it has developed so much. However, new technologies and improved tools have significantly increased in sophistication.
Even Confucius mentioned music frequently when he was writing. "Music gives a type of joy which human nature cannot do without," he stated in what he believed. This is precisely how a true music enthusiast would initially feel about his music.
Many people believe in music's ability to affect them and their lives. It can change people's lives. If you share my passion for music, getting a tattoo related to music or even just a tiny musical note would be fantastic. You can choose from various lyrical themes and patterns to create your design. Even original artwork that you created yourself can be submitted.
Music Note Tattoo Placement
It's not tough to decide on the best location for a music note tattoo. A music note tattoo is one of the most adaptable because many styles look great on other body parts. The type of tattoo you desire and its size are the key factors determining the best placement.
You can get a tiny music tattoo on your wrist, arms, neck, fingers, ankle, or right next to your collarbone if you're thinking about getting one. These places suit minor musical tattoos like music notes or miniature instruments. 
The placement of music notation on the finger is a popular music tattoo that looks highly distinctive and fulfilling if you get one.
You can choose to get a giant music tattoo on your back, chest, stomach, sleeve, or thighs if you think it will take up more room. If you want to go all out, you might have a large music tattoo with many different symbols and intricate designs on your front torso. Smaller, better-looking music-related tattoos are significantly more prevalent. Nevertheless, you have a choice based on the type of tattoo you could choose.
Sometimes choosing the ideal location for your music note tattoo might be challenging due to the abundance of design alternatives. Therefore, consider the positioning carefully and make sure you are happy with it. Whether you want your music tattoo to be visible also affects this. The best way to find the ideal location is to choose your music tattoo design from the below methods. After that, you can choose the tattoo's location with ease.
Music Note Tattoo Ideas
There are a variety of designs for musical note tattoos, some of which can also feature mics, instruments, flowers, rainbows, birds, hearts, heartbeats, or even something as simple as a butterfly. The top musical note tattoo designs are shown below:
Music Note Tattoo with Birds
Due to the blackbird's musical singing talent, many individuals choose to have it tattooed on their skin. While the bird opens its beak to sing, you can add a few musical notes. It would look fantastic.
The treble clef with a rose, Particularly among music enthusiasts, is this style of design to be found. Many people also have roses or other types of flowers in addition to their treble clef tattoo designs. Other musical tattoos often feature simple instruments, etc., but this one stands out since a piece of jewelry virtually always accompanies it!
Music Note Tattoo with Floral
Whether you are a guy or a woman, getting a little adorable music note tattoo design would garner a lot of admiration. These tiny tattoos can be applied to the wrist, ear, neck, finger, collarbone, and more. You may always add additional floral scents and colors to make it look even more lovely.
Music Note Tattoo with Swallows
Music note tattoo designs that incorporate some artistic features frequently include swallows. As a result, combining this pattern with a musical note tattoo design is simple. The swallow represents loyalty and love. Therefore, these designs will work for you the best if you want to convey your actual goals to the art. Swallows also have another purpose. They are said to carry people's souls to heaven; thus, adding wallow could imply a connection between the physical world and the sky via musical sound.
music note tattoo behind ear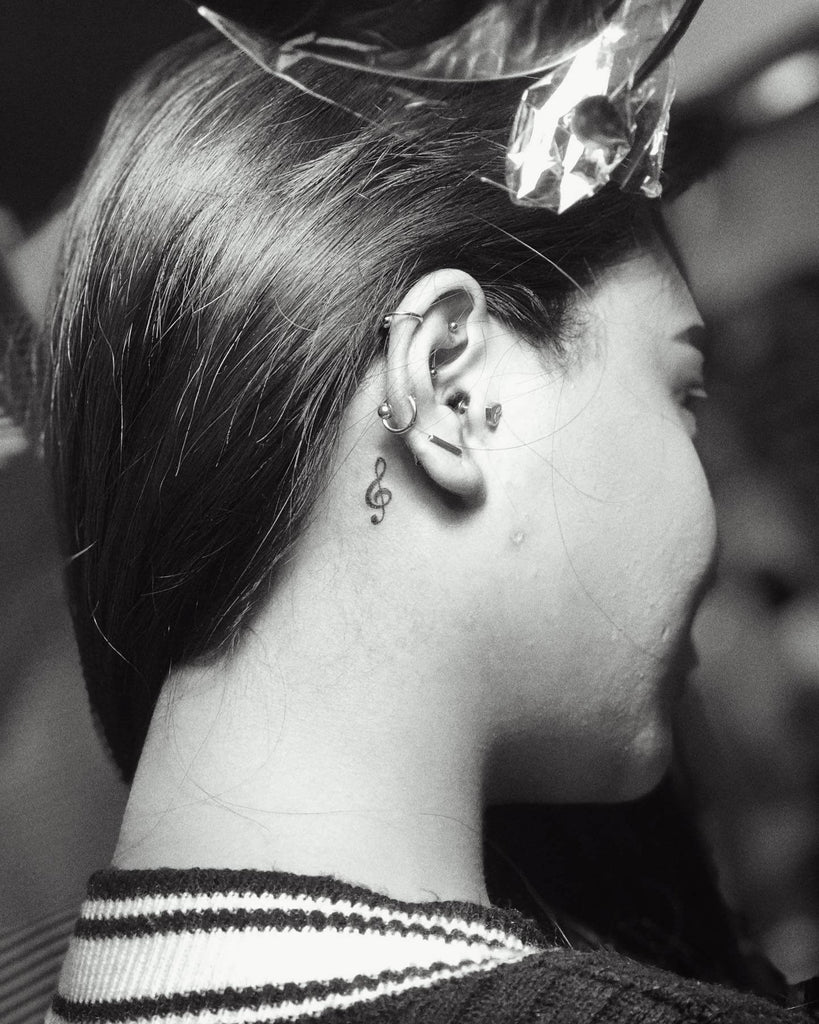 music note heart tattoo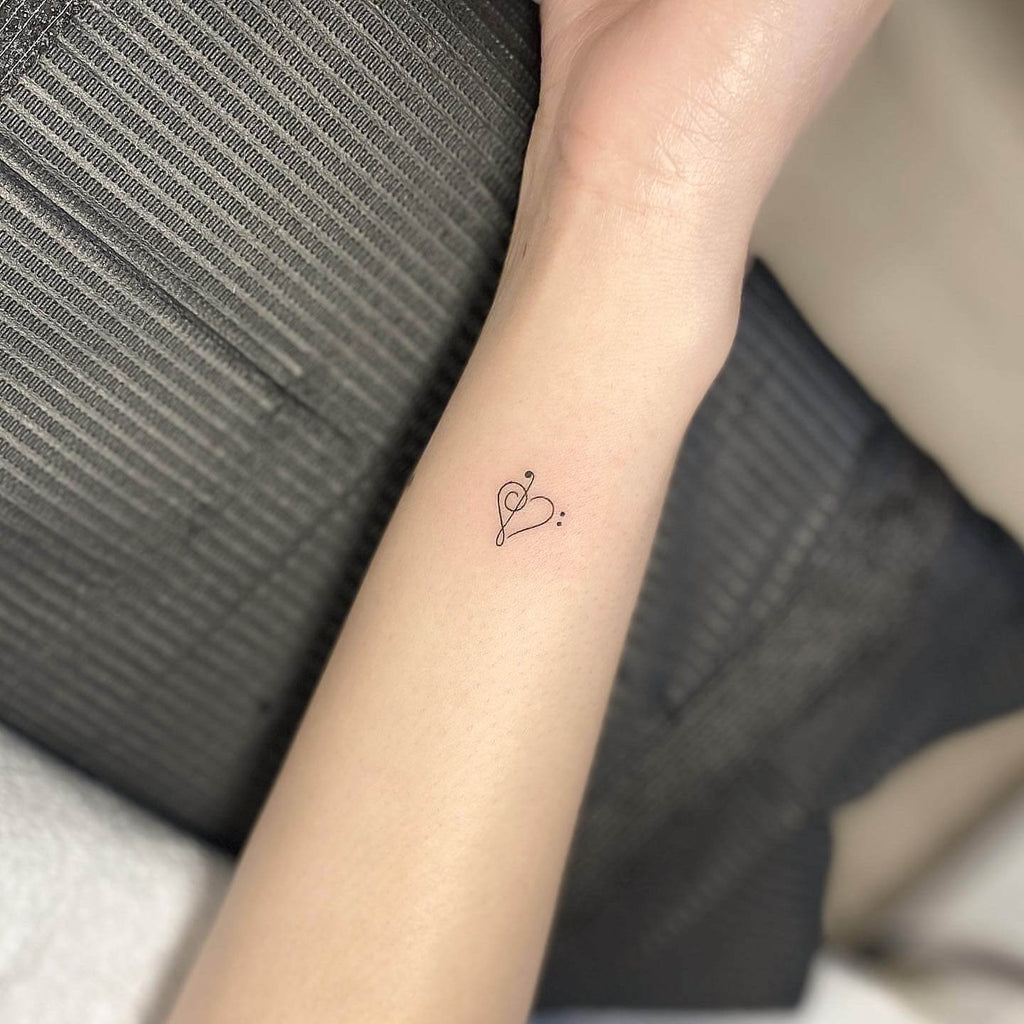 small music note tattoo
music note rose tattoo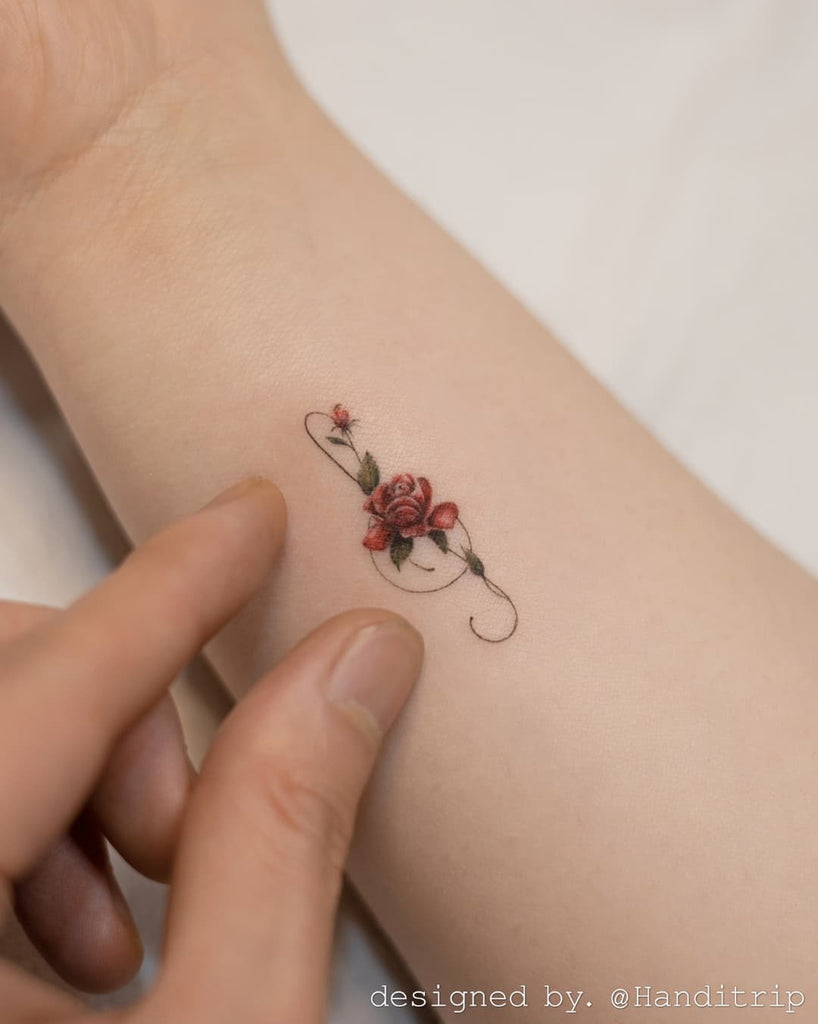 music note tattoos on wrist
music notes tattoo sleeve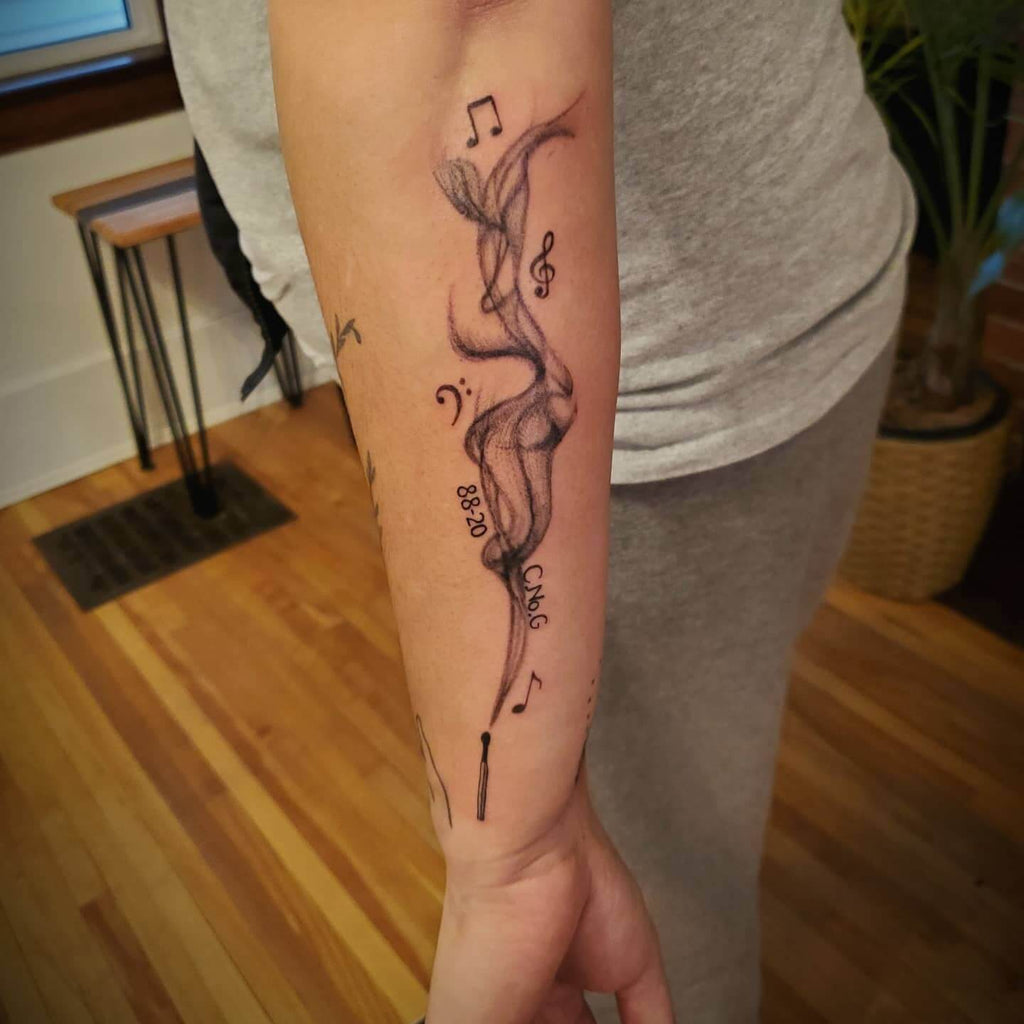 music note butterfly tattoo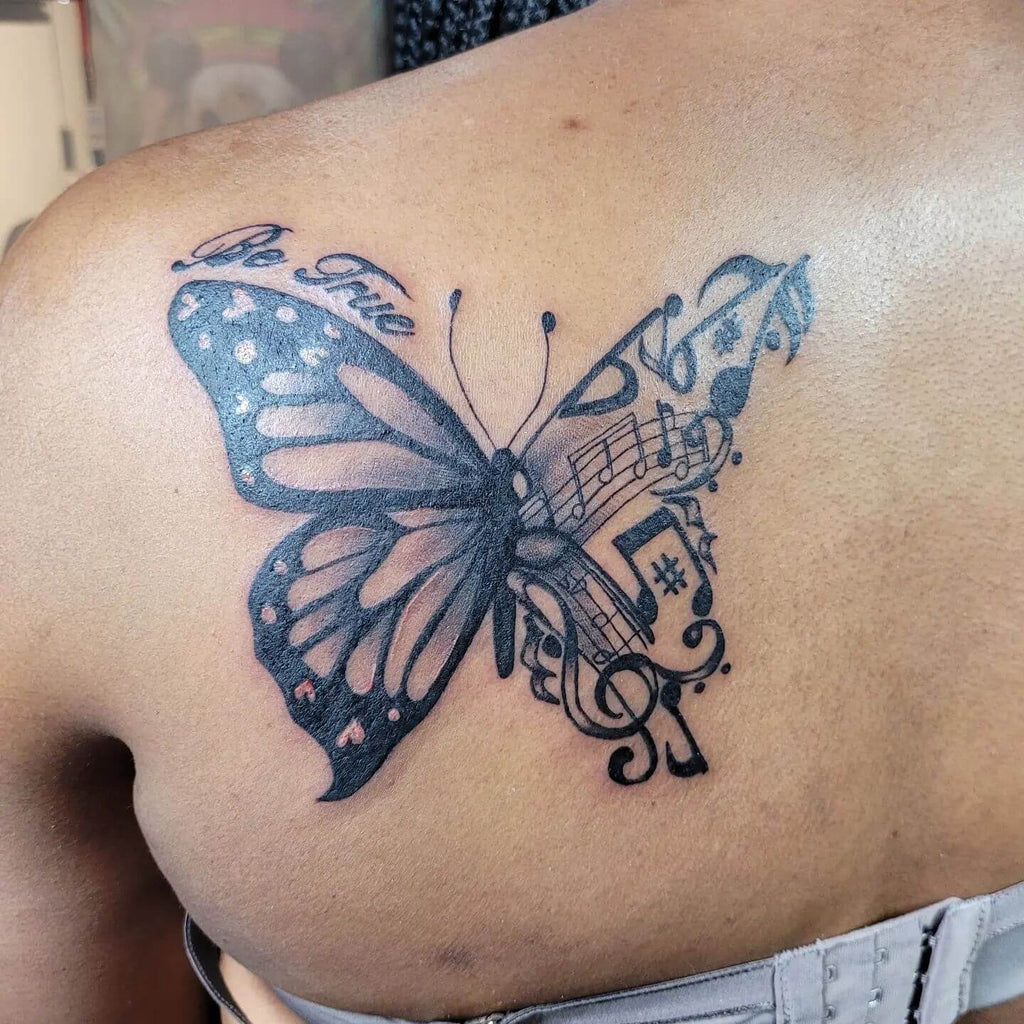 Simple Music Note Tattoo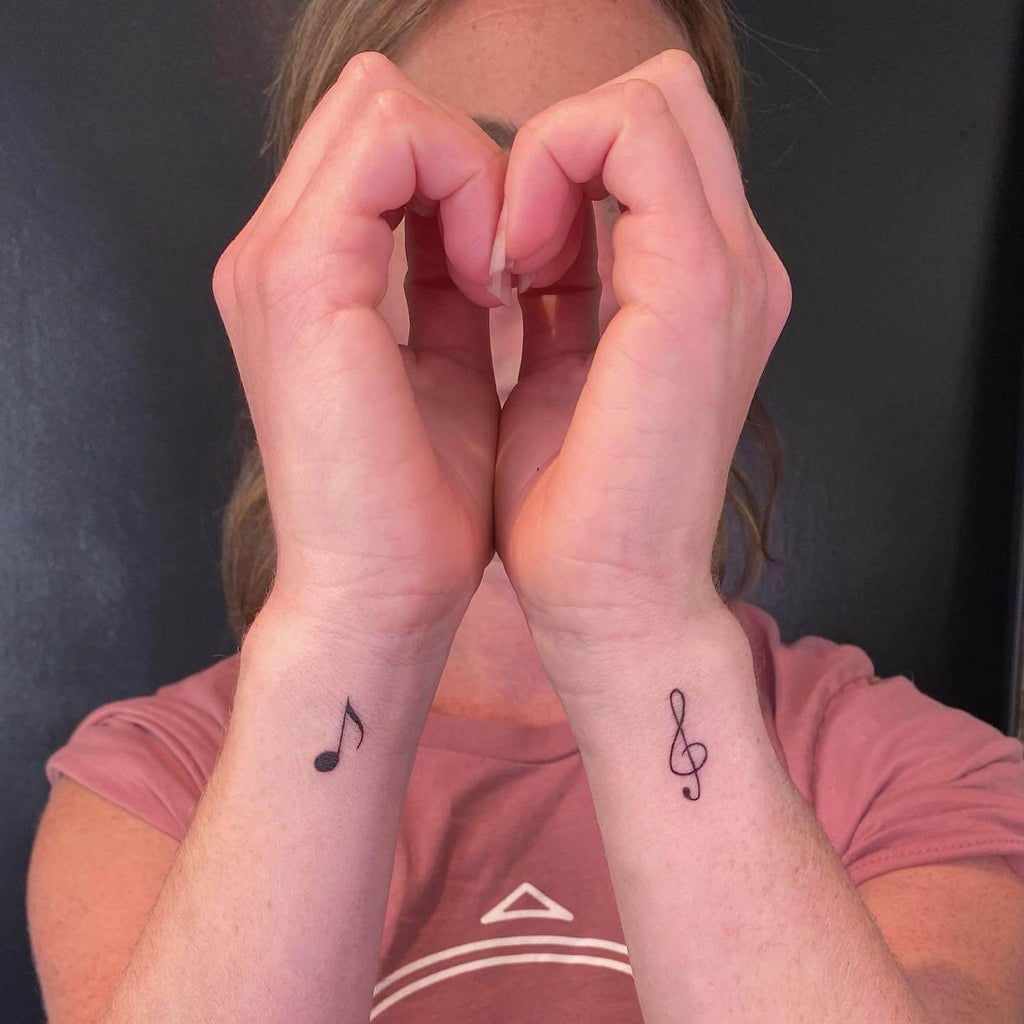 Semicolon music note tattoo
music note flower tattoo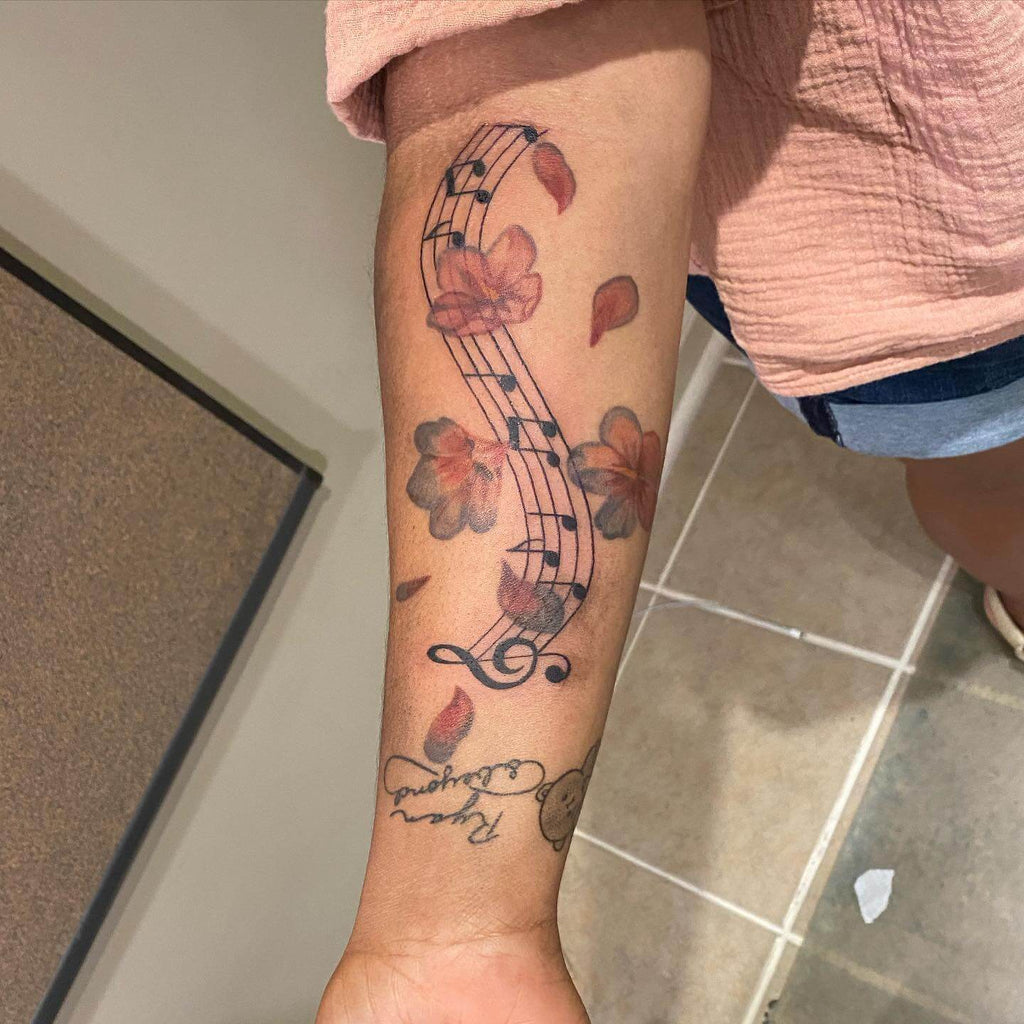 Conclusion
It would be best if you didn't hesitate to have one now that you know the best music note tattoo concepts and understand their symbolic value. If you love music, these tattoos are the best option for you, and it's always a good idea to have a tattoo that you can relate to.
Choosing the ideal design shouldn't be difficult, with so many alternatives accessible. Take your time when selecting the best one, or you could not end up like the design. So take advantage of these fantastic music note tattoo ideas, get into the groove, and select the perfect music note tattoo.
Related Products